Ulster Jim Calls Out Vile Sinn Fein Vermin!
Remember that evil Anderson woman we wrote about a year or more ago?
That ugly 
Sinn

Fein shrew, Martina

Anderson 

MEP?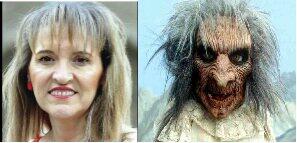 Found this via Google Search – which one's Evil Anderson?
…….…
She was well and truly put in her place, and in her true constitutional context, by TUV's admirable leader, Jim Allister, during an Ulster tv Brexit debate last week.
.
..