Be Cool, Jakarta! Densus 88 Have Caught The ISIS Scum!
Good for the splendid special anti-terror unit, DENSUS 88, which, despite whining by undesirables…
==
…has done so much to protect decent Indonesians from sectarian savages over recent years.
Now they've done it again!
=
A bunch of rabid beasts safely caged!
Those nabbed included six men who had returned home after travelling to the Middle East to join the Islamic State in Iraq and Syria (ISIS)
The swine were apparently aiming to do evil and exploit unrest rumoured to be brewing prior to or on the occasion of the declaration of the Presidential election on Wednesday this week.
Meanwhile, I'm planning to meet up with some young Indonesians on Wednesday in downtown Jakarta.
Despite those rumours of mayhem…
Election results causing fears of riots in Jakarta
…I have no intention of cancelling my plans, unless the folks I'll be meeting up with decide themselves to cancel.
A riotous rabble can mean Jakarta's awful traffic approaches grid-lock and so people concerned at such a prospect sometimes choose to stay home.
The police have said there won't be riots, that it's all a social media uproar. 
 
They reportedly will have tens of thousands of security personnel to make sure.
So who's worried?
Not me!
Yet that matter of ISIS vermin…who let them back into Indonesia?
It's hard for any foreigner in Jakarta to criticise the government here for permitting jihadist sewage to flow back in…
=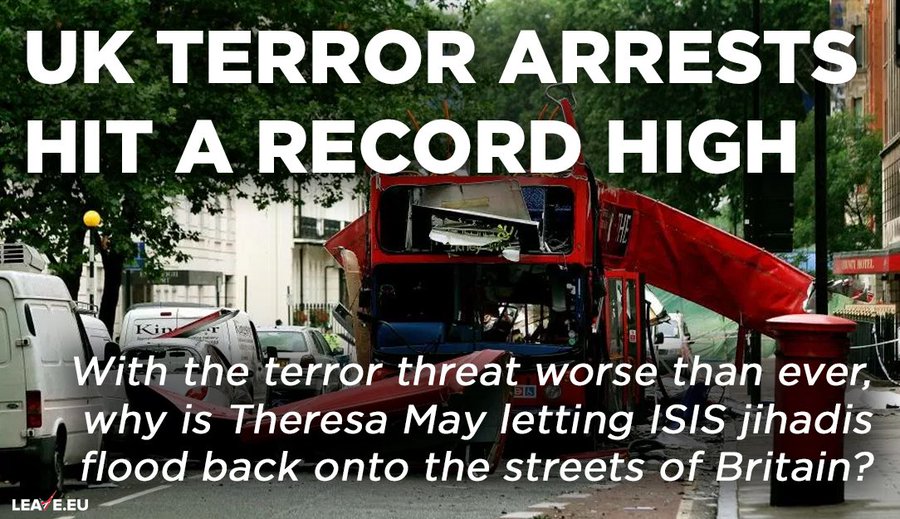 =
…when Theresa 'Traitrix' May has done exactly that in the UK, and other Western countries have shown similar signs of folly.
But would it not be SO much better to have them picked up as soon as they deplane, whether at London Heathrow or our Soekarno-Hatta International Airport, dragged off to prison, and, once their evil activities have been verified…
…put up against a wall and shot.