Anyone Up For 'A Refreshing Jihad Tour?'
Many Indonesians ( especially my former students!) are good English-speakers, but there are a handful of words that are commonly misused.
'Refreshing' is one.
=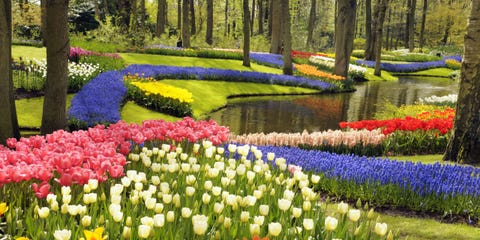 'I'm going to the Botanical Gardens this weekend for refreshing,' they'll say.
A nice day out in the open air, is a fair approximation. Easy to get the meaning.
But I had to grimace at a report in detik.com, as this unpredictable Indonesian weekend began.
=
'Coordinator Of Jakarta Jihad Tour Says Only Going For Refreshing.'
https://m.detik.com/news/berita-jawa-timur/d-4555787/koordinator-tur-jihad-ke-jakarta-22-mei-sebut-hanya-ingin-refreshing
Not many people, of either the sectarian jihadist persuasion or in European countries which have been on the receiving end of jihadist terror…
.

..
…..will find this credible, given what's planned for Jakarta tomorrow.
As we related recently, thousands of Jakartans may opt for not going into work on the 22nd….
…anxious that many more thousands of nasty nutjobs plan to show up for the declaration of the outcome of the presidential election.
I was downtown yesterday, and the main streets are full of police and troops.
=

=
My bus passed the venue of tomorrow's announcement, more stalwart men in uniform and rolls and rolls of sharp-looking anti-savage wire out front.
Refreshing?
Not to my way of thinking.
=
Repentant Roni, on the left
==
However, the Jihad Tour coordinator, Mr. Muhammad Roni, has said it's all a big misunderstanding.
His apology came along with a written statement made at East Java Regional Police HQ on Sunday.
It's just a trip for 'refreshing' to see Jakarta!!
Sure!
…
=
Jakarta is a city not without allure!
Who wouldn't want a fun walk-about in a capital city awash with rumours of mob mayhem  – arriving on demo day?
'Jihad?'
"When asked the reason for using the word jihad, Roni claimed that the word jihad does not always mean war...
.
….
'…it is not meant as war, it's about our struggle to get by, making a living, to support our wives and children, so the word jihad is about being ready to die…"
Well of course!
Why not take Roni's word for it, that it's just a lovely little outing planned for tomorrow, to ease the stesses and strains of daily life?
EXCEPT…detik.com, like many other Indonesians, had previously learned from another part of the media here, that –
…Roni had said that the jihad he was doing was a jihad in defending the nation.
He considered that action demanding justice for the administration of elections also included jihad, especially in saving the country from depravity…
…
=
Well, given my own die-hard depravity, it's probably just as well that the Indonesian friends I had arranged to meet for lunch tomorrow have cancelled, because of the risk of turmoil or at least traffic chaos…
.
…always bad in Jakarta but infinitely worse if the streets are clogged by protesters.
Thus my own meanderings will probably take me no further than my local Superindo supermarket.
So relax, Roni.
Not much chance your refreshing bus run will bump into at least this particular depraved foreigner.