Thieving Thugs – Red Nazi Antifa Amok, Cops Cop Out!
Our previous post invited you to laugh at an 'antifa' ass in Canada, but just across the American border, the unfunny side of the Red Nazis was on shocking display last week.
.
.".
Although many journalists give the far-left hoodlums sympathetic coverage, vile bigots like Kermit
Cuomo

…
….often adopting a stance of moral equivalence ( or worse!) between patriot demonstrators and the marxist gangsters, the same far-left hoodlums have no time for press freedom, fearing coverage which exposes their true nature and true agenda.
Video included.
.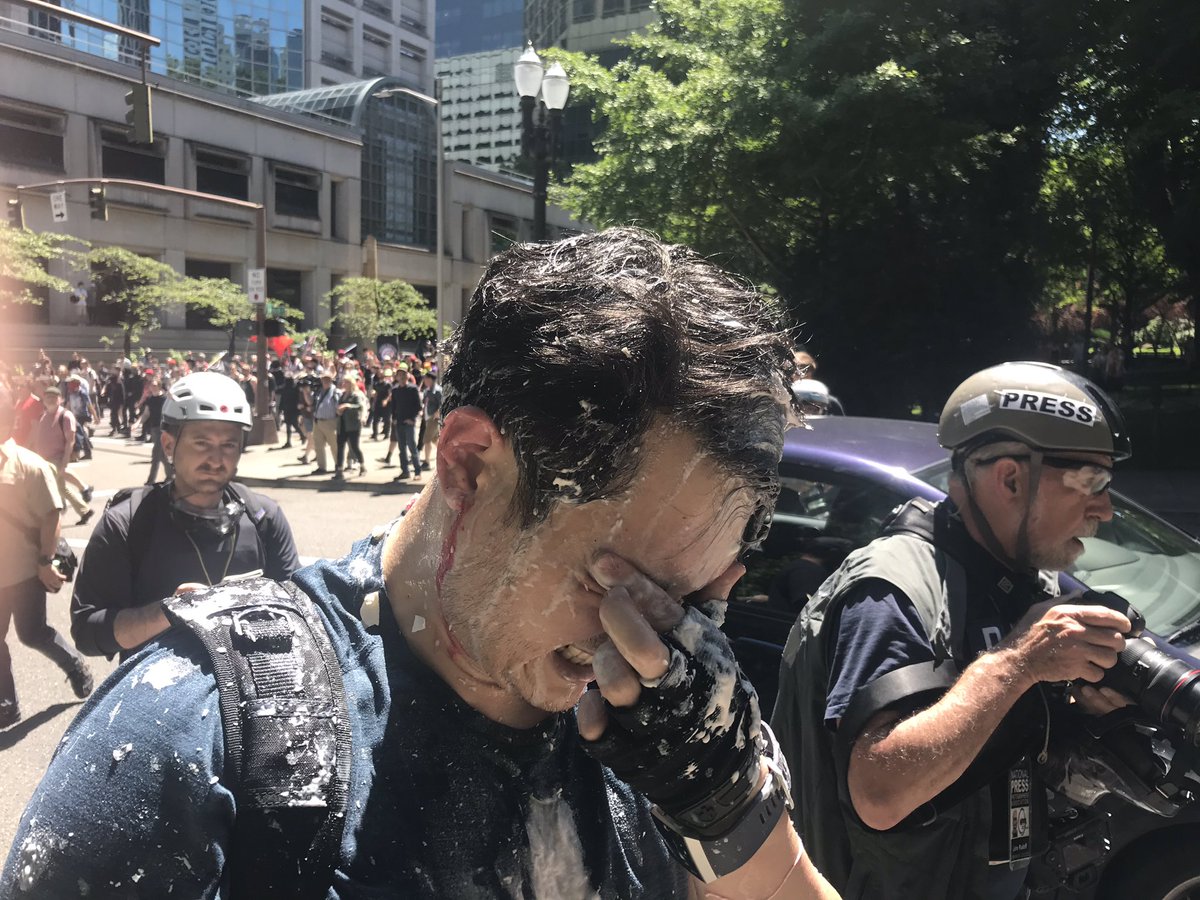 ….punched and hit several times, chemically sprayed by protesters while live-streaming antifa protest in Portland

…
Here's the lnk to the latest outbreak of thuggery and robbery by the scum. https://www.theblaze.com/news/ngo-portland-antifa-beating-protest?