Did Scotland Yard Recruit The Krays As London Bobbies?
An absurd suggestion in my headline, I'm sure all British readers would agree!
=
https://en.m.wikipedia.org/wiki/Kray_twins
It would beggar belief that anyone in Metropolitan Police would have contemplated the idea of getting London's most notorious gangsters to join the capital's constabulary.
Similarly, would NYPD invite MS-13 scumbags to join their ranks?
===
=====
Yet here's what we had to read last week, on the BBC's Northern Ireland website:-
The Police Service of Northern Ireland (PSNI) has urged Sinn Féin to ask its supporters to consider a career in the police.
..
…
Here's what PSNI's Deputy Chief Constable Stephen Martin had to say a few days ago.
– "What we are calling for is anybody with influence within the catholic community, within the nationalist and republican community – churches, political parties, community, cultural and sporting backgrounds, schools – please do what you can to step forward… 
"
…….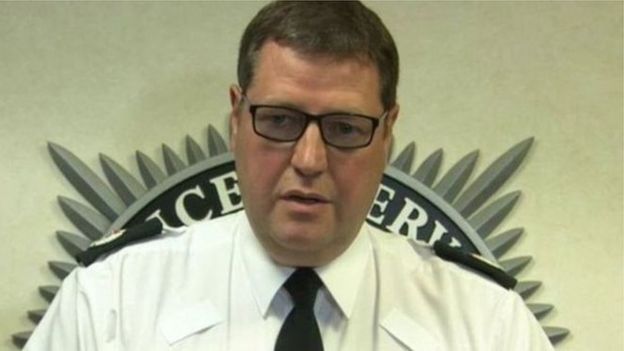 We have obviously encouraged Sinn Fein to do that. That would be a helpful move and would certainly be a very positive contribution to the debate."
https://www.bbc.com/news/uk-northern-ireland-foyle-west-45716793
Has this buffoon forgotten that Sinn Fein was, and no doubt still is, the 'political wing' of the IRA…
..

..
…..a blood-thirsty sectarian murder gang, whose cowardly crimes resulted not only in the deaths of thousands of innocent men. women and children, innocent civilians all….
.
..
….but also of many brave officers in Ulster's police force.
…
..
Stephen Martin should resign – or be fired forthwith.