Free The Gap Three – And Can The Pro-Crimmigrant Judge-Jerks!
What a monstrous move by a court cabal in France, sending three young men to prison for defending their country against illegal alien invasion.
We have seen what kind of mayhem has been inflicted on innocent French folk ( and British truckers) by ingrate undesirables…
…and we have also seen how irresponsible judges refuse to punish leftists…
---
…who collaborate with crimmigrants engaged in the violation of France's frontiers.
When border security is not enforced by the authorities, then surely it is not just a right but a duty on the part of French patriots to step up and repel the incursions.
But not according to the robed rats who constitute that court in the Alpine town of Gap, which has imposed brutal sentences  – six months behind bars! –  on a trio of defendants from Generation Identitaire.
What those young men did deserves a medal…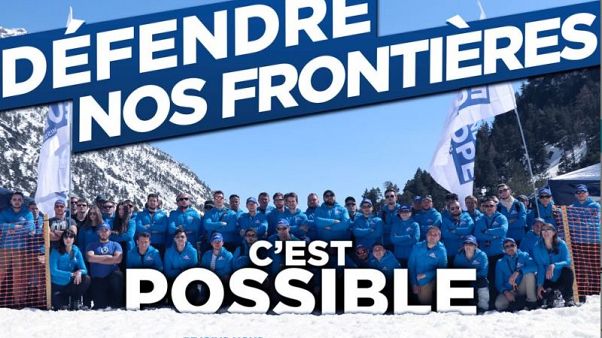 …using helicopters to intercept migrants crossing the border from Italy.
Their group had dug deep into their own pockets  – they 'rented two helicopters, a plane and patrol vehicles tagged with the slogan "Defend Europe" to hunt migrants crossing the Alps in April 2018.'

Heroic as it gets!
But…
Get the weasel words of the vermin court, which defined the patriots' "crimes" as
 "activities carried out under conditions likely to create confusion in the minds of the public with the exercise of a public function".
Meanwhile,  all those subversive scum, who aid and abet the plague still pouring into France, go freely about their evil work.