EURabble Rant In Luxembourg – But Was Bettel Tank-Topped?
Late news on BBC – the press conference scheduled for the conclusion of Boris Johnson's talks with his Luxembourg counterpart, a man named Bettel, had to be cancelled…
…

…because of a baying mob of Europhiliac fanatics outside.
Probably just as well – Bettel was disparaging, downright rude, really…
According to Downing Street, Johnson asked to hold the press meeting indoors, so that journalists could understand what they said.
..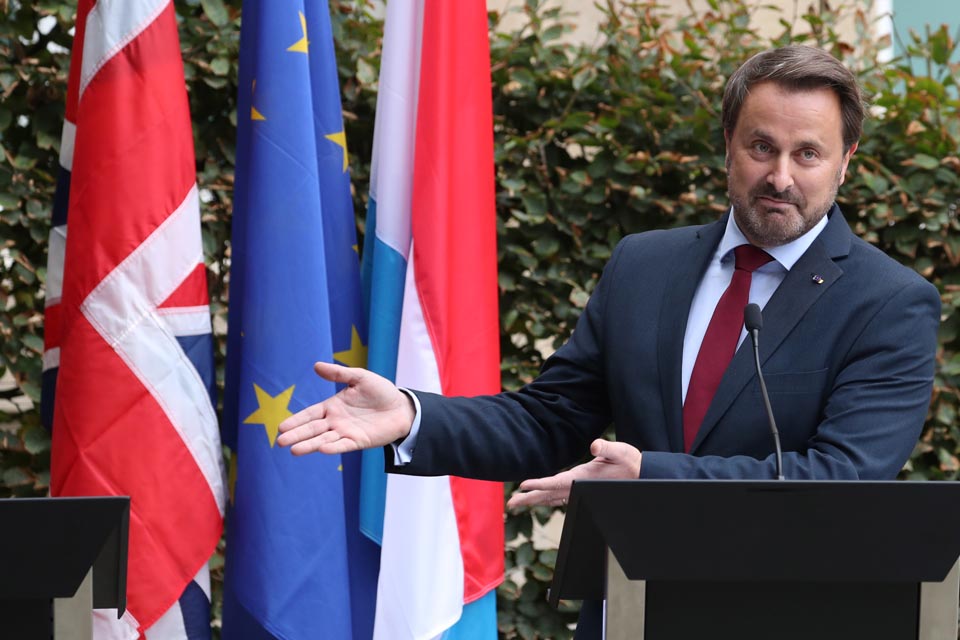 But Xavier Bettel's wearing a suit – had he earlier been clad in a tank-top?
======
Bettel held the press conference alone, pointing to the empty place, saying the Brexit campaign was full of lies…
Yet the big question of the day remains un-answered.
Was Bettel at any point in the discussions wearing a tank-top?
Please see this link. https://www.businessinsider.com/boris-johnson-women-gay-people-sexism-bumboys-totty-toby-young–  for an explanation of my last sentence.