Dirty, Dishonest BBC, Hiding Facts About Illegal Alien Rapist!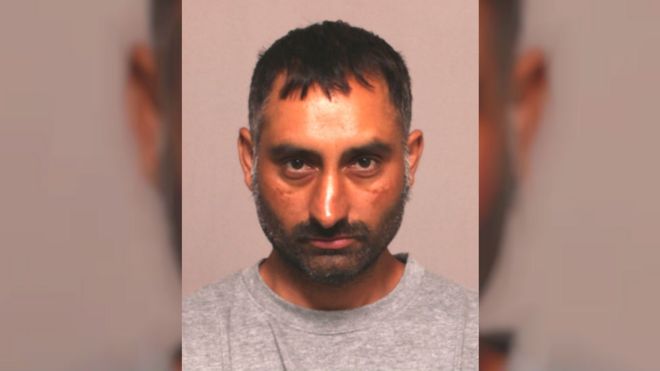 =
Gurpal Singh Gill raped a 20-year-old Englishwoman three times, after grabbing her while she was walking her dog in May this year.
The above information comes from the local newspaper, the Leicester Mercury.
If you turn to the BBC report…
…you will find some of that information…
EXCEPT that the leftists who control the tax-funded state broadcaster very carefully suppress key details – the facts reported in the honest local Leicester Mercury -that he's an ILLEGAL ALIEN, WANTED FOR SEX CRIMES IN GERMANY!
=
/////
How DARE these swine hide the truth from Brits?
Please note that I ask 'how dare they?' –
– but not 'WHY?'
=====
Because we already know why!
PS
He pleaded guilty to rape, and Judge Brown sentenced him to 11 years and three months, with an additional six years on licence, saying: "You are a danger to the public."  
NOT GOOD ENOUGH!
If they won't hang the pig, they should at least castrate him!