De Valera/Hitler…Varadkar/Merkel…Time After Time!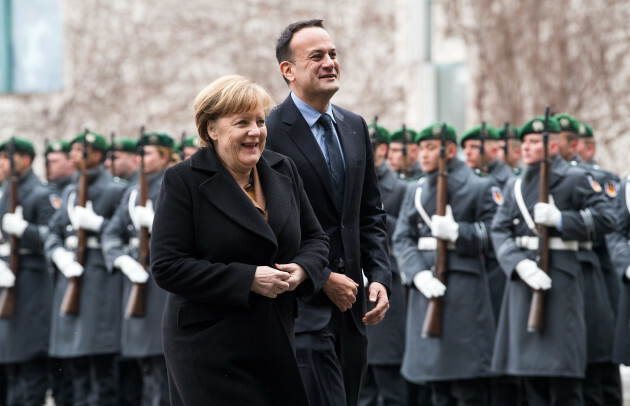 … she said a deal would never be possible unless Northern Ireland stayed in a customs union.
https://www.bbc.com/news/uk-politics-49970267
Let's remember what Churchill said after DeValera expressed his condolences on the death of Adolf Hitler.
This was indeed a deadly moment in our life, and if it had not been for the loyalty and friendship of Northern Ireland we should have been forced to come to close quarters with Mr. de Valera or perish forever from the earth.
However, with a restraint and poise to which, I say, history will find few parallels, we never laid a violent hand upon them…
..
….which at times would have been quite easy and quite natural, and left the de Valera Government to frolic with the German and later with the Japanese representatives to their heart's content.
===================================