You Want To Amnesty Illegal Immigrants? Vote For Boris!
While everyone is, understandably, focused on Brexit as the key issue..
..
.
…British voters deluded into thinking that dear old Bojo is somehow a true Brit nationalist can easily disabuse themselves of such a nonsense notion by reading an article in The Spectator, about amnestying crimmigrants.
.
.
There is no sign that the Prime Minister has changed his mind about the need for an amnesty since he embarked on his political career. On the contrary, he made the case for this when he was Mayor of London…
.
.
I am surprised that the Brexit Party has not made more of Johnson's enthusiasm for the cause of illegal immigrants, an enthusiasm he is clearly playing down, but there are still three weeks or more to go – and word's getting out.
.
…
In the leftist Independent last week, one of his Ministers, questioned on the likely levels of immigration if the Tories win next month, repeatedly dodged giving any kind of honest answer.
In an excruciating exchange, Victoria Atkins failed – four times – to answer the question, despite cutting the numbers of migrants being a central pledge of the Vote Leave referendum campaign.
…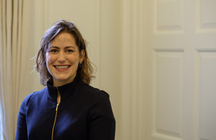 Victoria Atkins MP keeps smiling through!
…
Asked if the Tories wanted immigration to be higher or lower than it is now, she said: "We want to have immigration that suits the needs of the country."
She ought to be ashamed of herself.
A more meaningless answer's hard to imagine!
But back to the Spectator writer, who is all for an amnesty….
An amnesty would not mean that we stop policing the borders. A commonsense line can be drawn between those who have lived here for several years, and those who have not put down roots, who can be removed in a way that deters illegal immigration.
https://www.spectator.co.uk/2019/11/the-case-for-amnesty-why-its-time-to-offer-citizenship-to-illegal-immigrants/
If there were any likelihood of that latter possibility, we could talk about it.
But even if the Tories meant to do any of that, they'd have every 'rights' rat gnawing at their every step, backed up by the robed rogues in Strasbourg…
….
….whose interference in UK affairs is NOT ended,  nor even curtailed, by the 'Boris Bogus Brexit.'
Besides, Johnson, like May before him, has evinced not an iota of serious action against crimmigrants.
The parasites coming across the Channel, day after day, illegally, are not, for the most part, being sent back – instead they are afforded instant access to publicly funded room and board – ever more snouts in the tax trough.
There are thousands that have been here for years.
No sign of speeding up their expulsion.
Nor, note well, has Bojo announced any moves to block the return of rabid jihadists…
=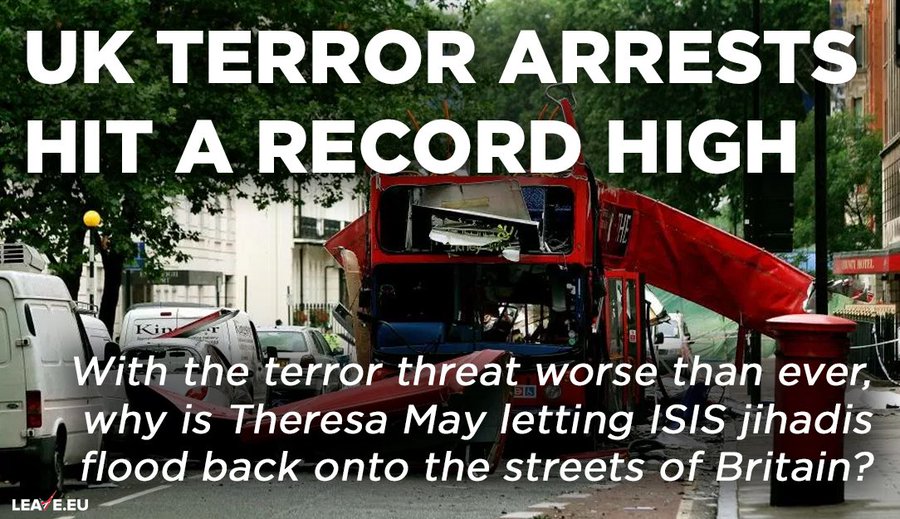 ==
….to the 'homeland' they chose freely to betray, and to which Theresa May was so eager to welcome them back.
The Spectator Scribbler tries to argue the case, recognising the argument that liberals dismiss as of no importance.
The main objection is that people who broke the law in coming here ought not to be rewarded.
The response he offers is typical – the justice argument 'overlooks the complexities of modern migration patterns and the number of people affected.'
Stuff 'complexities!'
Right and wrong  – not a complex contrast! .
Law-breaking and law-abiding?
Most of us know which we favour.
But 'the number' is no argument at all, no matter it's 'estimated that there are now 1.2 million undocumented migrants in the UK..'
BTW, how come he switches out of honest-speak, 'illegal' and into pinko-speak – 'undocumented' – halfway through his scribbling?
Pink Slip showing?
Again, no matter.
It's his defeatist, craven conclusion –
 'For the UK government to be theoretically committed to their expulsion is an absurdity..'
– that marks the scribbler down as a bare-faced, brazen liberal!
Does Britain not have police and armed forces?
Would thousands of Brits not step up as citizen-volunteers, ready to assist in a round-up?
Does Britain not have numerous uninhabited islands, on which to locate detention centres, while one batch after another of these illegals is deported?
YES, YES and YES!
Nothing 'absurd' about the fundamental fact that the law must be respected, and that these crimmigrants have flouted the law for far too long.
Finally, a question – why is the Spectator Scribbler skulking in anonymity? There's no name appended to the article!
Is this the Editor writing?
Maybe he's afraid he will incur the ire of the pro-crimmigrant prime minister, but the PM's underling, Victoria, has already undermined Bojo's credibility on the whole immigration issue.
….
Spec-Scrib should drop the mask.
He has the democratic right to acclaim Bojo as a fellow-traveller on the road to amnesty for a million or more lawless aliens!
.