Department For Work And Pensions? 'An Immoral Gathering?'
I have noticed recently the initials DWP in ads and articles around Jakarta and, having lived in the UK many years ago, and been back quite often,  I wondered why..
…of all British Government ministries, the Department for Work and Pensions might be making an impact here in Indonesia's capital.
AHA!
Whilst I have no time for the Jakarta Post…
…on this occasion we have to thank them for explaining that the –
Djakarta Warehouse Project (DWP) has been lauded as an international electronic music festival that has benefitted Jakarta tourism…
..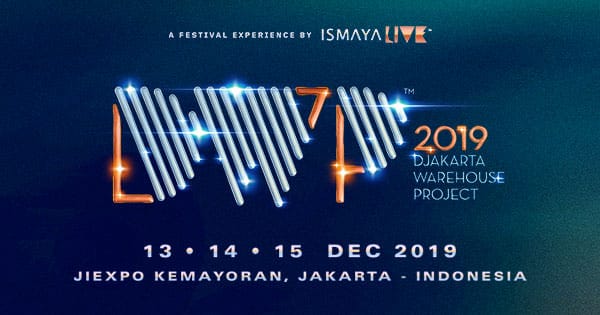 But the JP went on to tell us that 'not everyone is a fan of the annual event.'
Yeah, me, for a start.
Deafening, raucous reggae etc is not my scene, man.
More fun getting together with those of my own generation…
.

..to enjoy the Stones, or Waylon Jennings, or Merle Haggard..
…or even the late great Buddy Holly!
But I'm not the only one disinclined to join the DWP!
A gaggle of fanatics calling itself the Islamic Youth Movement (GPI) gathered in front of City Hall in Central Jakarta on Tuesday to protest…
.
….
Hmmm…could well boost ticket-sales!
However, Jakarta Police say no such abominable activities will be countenanced.
But more interesting than the bleating of uptight Islamist adolescents is the fact that their protest is not only against the DWP but against Anies' decision to allow the event to take place…
And who is Anies, my overseas readers may ask?
None other than Jakarta Governor Anies Baswedan!
Remember him!
He vigorously wooed Islamist fanatics during his electioneering…
=

Anies

 wins an adoring smile from ferocious fanatic Habib Rizieq, who had recently suggested the Christian Governor Ahok (Anies' predecessor)  be slain for

unacceptably quoting some Koranic verse –

."We encourage the government to process the death penalty for 

Ahok

 as soon as possible," said 

Rizieq

. 
 http://www.suara.com/news/2016/10/14/134313/ 


Anies used to purport to be a moderate. Then he decided he wanted to be governor.

But hey, now GPI head Irwan AHN is imploring his 'beloved governor' to think again, and the same gangs that staged grossly offensive sectarian demos.…

….that led to Ahok's prosecution, and conviction, and imprisonment, for the mediaeval 'crime' of 'blasphemy,' are reportedly turning up at the DWP venue to holler their hate.

Interesting situation for Anies, yeah? After all, if he wants a second term as governor, who's he got to please?

n