Mixed Croat Messages – But They Know Erdolf's The Enemy!
---
After our recent look at Croatia, when we speculated how the new 'left-of-centre' leadership would handle the crimmigrant issue, we have some glimmer of an update, with the Prime Minister making a statement.
……
Andrej Plenkovic's assertion -that he will not 'erect barbed wired barriers to block migrants from Bosnia and Herzegovina and pledged to investigate "problematic" allegations in response to claims of brutality by Croatian border police.'- is not encouraging.
There's no such barrier at present and if there's no immediate intention to build one, okay, and…
..although the border cops have been defamed both by pro-crimmigrant 'NGO' subversives and the lawless intruders….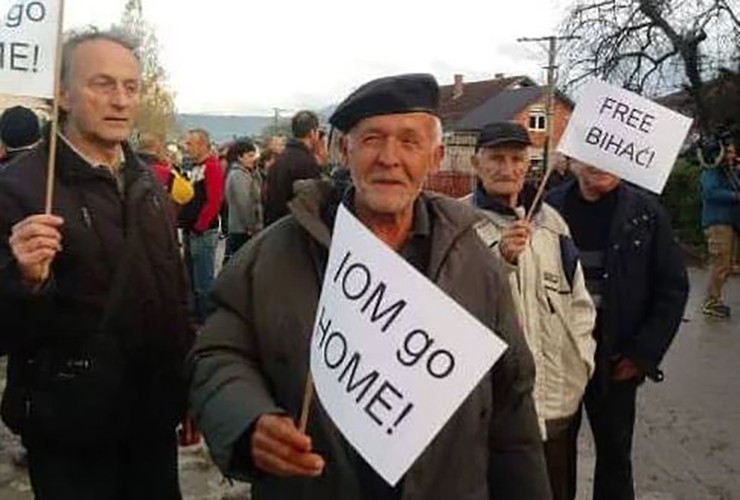 .Even the BBC reported how the locals 'fear for their safety in their own town…'
….
…lurking in Bosnia…

The border police are much hated by the aliens desperate to gate-crash the country…
….
….the PM's remarks were carefully framed to remind us that no 'brutality' against illegals had been proven ( as if many Croats or snyone else would mind if undesirable aliens got duffed up!) one hopes further niggling and snooping will not demoralise the men and women defending the frontier.
However, on the plus side, Plenkovic also urged that the faraway frontier defences of Greece and Bulgaria should be strengthened, a good plan, given Erdolf's aggressive threats…
…
The 

mosques

 are our 

barracks

, the domes our helmets, the 

minarets

 our bayonets and the faithful our soldiers."

===
…to unleash another torrent like that of 2015, which brought, and continues to inflict, misery, pain, rapine and death to countless honest citizens across Europe, at the hands of fake 'refugees!'
…