Well Said, President Jokowi – No To Return Of ISIS Vermin!
There are apparently hundreds of scumbags, the dregs of Indonesian society…
.
.
….who went off to join the ISIS rape-gang, still loitering in the Middle East, many in actual or makeshift prisons, and many making weasel noises about coming 'home' to the country they turned their backs on.
.
Jokowi
.
So how refreshing to read this week that President Jokowi has declared that, while it's up to his relevant ministers, 'if you asked me, I'd say no!'
If only some Western leaders could be as frank in making it clear that ISIS swine who were born and grew up in Britain or any other country, dug their dirty sectarian snouts into every trough they could…
.
…schooling, health services, welfare benefits, whatever, then scuttled off to serve that mangy sex predator in Mosul…
.
The bestial rapist Abu Bakr Al-Baghdadi
…should never be allowed to return to the countries they betrayed.
President Jokowi undoubtedly commands wide support for his view among ordinary Indonesians, who have seen ISIS bring terror to their own streets…
.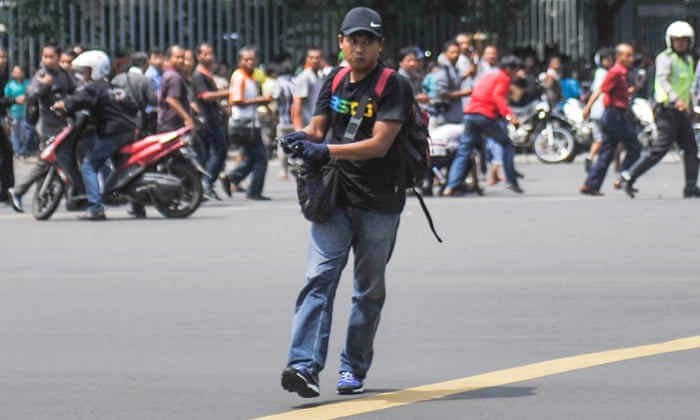 ISIS savage at Sarinah
Satanic Evil Stalks Sarinah! Start Executions, Please, Jokowi!
=====
….and one can only hope that his sensible approach to this issue might find an echo in the justice system, where, incomprehensibly, no death sentences imposed have been implemented, not on any of the many terrorist brutes brought before them…
.
… not since the Bali Pigs were put down all those years ago.
We welcomed one such sentence nearly two years ago…
..but as far as I have heard, it's not been carried out.
Fingers crossed that will happen this year!
…