Why X-Stinkos Aren't Arrested – Cambridge Cops Offer Excuses!
Like many other people, I often find myself thoroughly fuming when X-Stinko scum blatantly flout the law and cops fail to collar the vermin.
In a wiser, juster universe, good citizens affronted by their anti-social mayhem would be free to lay into them.
.
=
Tarring and feathering has a lot to be said for it when it comes to ratbags like the X-Stinkos!
But it's sadly not on.
The cops would arrest the good people.
So why don't they arrest the bad people?
Well done, CambridgeshireLive, for asking, and getting an answer, albeit one that will be deemed as unimpressive by most of you as it is by me.
Sergeant Kevin Misik said: "We review all reports of protest both spontaneous and planned.
"A thorough risk assessment process is carried out…
…….
Oh-oh!
Not a good start.
'A thorough risk assessment process…?
Real cops grab crims, batter them if required, haul 'em off! They don't fool around with cr-p like a thorough risk assessment process…?
…and we have to strike a balance between the need to facilitate protest within the city and the disruption that the protest itself causes.
What need to facilitate protest?
Legitimate orderly protest, a march with placards, a rally in a park, no worries.
But when scum DELIBERATELY aim to make life hard for hard-working people?
.
…..
As I have observed previously…
These Stinkos are the scum of the earth, arrogant uppities who think their precious 'climate panic attacks' give them the right to break the law in a democratic society..
When layabouts lie down on the road or interfere with commuter trains and stop honest folk getting home to their loved ones, or at least to their well-earned evening meals?
….
I'm not having a go at the sarge named above.
He is reading from a higher-ups' song-sheet, as all who work in an organisation of parallel hierarchies often must.
Besides, Sergeant Misik goes on to show us where we should direct our righteous wrath!
Yes, you guessed…
.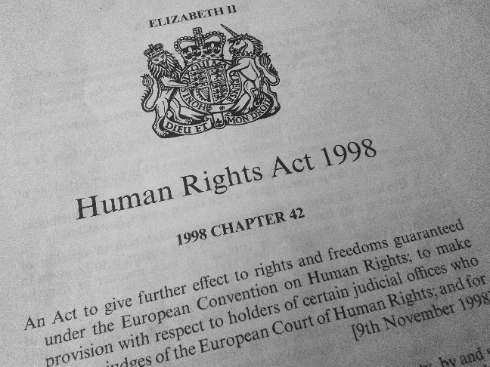 ……………………
 "Rights" Rot!
"Article 11 of the Human Rights Act which outlines the rights of freedom of assembly and association…"
The sooner the Western world cures itself of its infatuation with 'rights' the healthier our societies will be!
Scrapping 'rights' legislation is the way forward!
..
Oh, but, having just about excused the cops, I read this and think again…
"Section 14 of the Public Order Act which allows police to impose conditions if they reasonably believe that the protest 'may result in serious public disorder, serious damage to property or serious disruption to the life of the community'.
Yes?
And causing havoc in the lives of thousands of working people and their families falls into at least one of those categories?
The Sarge disagrees!
Hogwash!