Elitist Professor – Let Elites Choose Our Rulers!
Elites are largely self-defining.
.
.
Most of us tend to regard them, whether political, cultural or academic, as contemptible cliques, know-alls who wallow in the arrogant delusion that they know best, much better than we deplorable commoners.
But of course the uppity swine rarely confess openly to such presumptions.
They just sweep measures through, as Cameron did, in his case in the name of 'diversity' – his infamous A List, B List fix, over-ruling even the rank and file of his own party in their right to choose candidates who might actually represent them.
.
.
As if a party which chose Maggie T as leader was in any need of such a mechanism that gave women an unfair advantage!
At last, however,  a woman who is part of America's academic elite, a leftist professor, writing in the ultra-elitist, ultra-liberal Washington Post, has spilled the beans, outlining her deep desire to castrate democracy in her own country –  'to throw out the whole system.'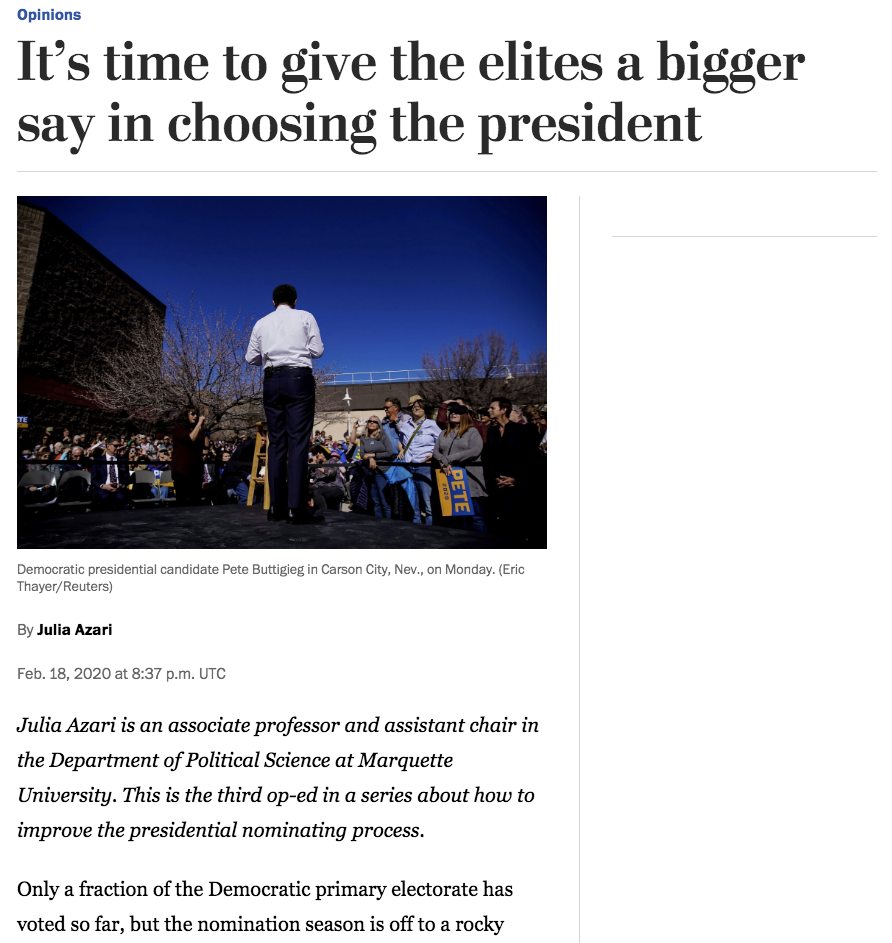 o