An 'Embarrassing Dirty Little' BBC Bias Exposed!
I don't much use things that appear in 'Order, Order!', the admirable, expensively produced and very well-connected anti-left blog…
…not because I have anything against it, but because, although it's on the right side in both sense, it is not as 'fierce' as I like.
The adjective 'fierce' is in inverted commas because it cropped up in a conversation I had with a local notable in The Old Country, when he presented me with a draft election leaflet for a council by-election.
After studying it carefully, I commented that, while it was well-written and designed, I was uneasy about its content because 'it's not very fierce.'
My guest smiled and replied –
"Mmm…you are a bit of a fierce person, Ross,'
Actually, I'm not, in everyday life. But in political war-fare, yes, I see no reason not to be fierce.
And 'Order, Order!' Is not fierce at all. Intelligent, effective, but not fierce. There is surely room for both styles in the war we fight, methinks.
However, today, I was impressed with their revelations about Professor John Ashton, not an expose…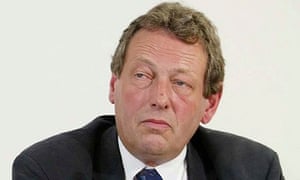 ….because the far-left prof has never been shy of admitting his red-tinted thinking – indeed, O-O tells us that he named his son 'Che!'
But it's the BBC's incorrigible dishonesty that stands exposed!
.

..
Having carefully selected the old red, the state-funded channel had him presented to the Question Time audience as "former regional director of Public Health England for the North West".
So the people in the studio and the hundreds of thousands, maybe millions at home, were left to think he was there as some sort of non-party professional.
.
…
Little did they know, as 'O-O' reports, that Ashton had not long ago boasted that he is "broad left , radical,non trot , baby boomer, green, gender inclusive, feminist labour .Party member for 53 years"
Ashton, needless to say, proceeded to hammer Bojo's government on Question Time!
Fine – so would I, probably.
But another Ashton bilious belch from the past is NOT fine as far as I'm concerned.
O-O again.
'The day after the result of the referendum was announced, Ashton tweeted "What an embarrassing dirty little country we live in."'
A despicable thing to say, and many viewers would have been very loath to heed his QT shrilling had they known he was a fanatic Far-Left Remainiac.
.
.
But the BBC had very efficiently staged a cover-up for their ideological soul-mate.
Damn dishonest swine!
The BBC, that is, not Ashton.