Great Escape? UK Pro-Crimmigrant Pinkos Exploit Covid!
As a prelude to the story below, I ought to point out how the far-left are busily lashing out on rightwingers who are allegedly  –using the COVID-19 pandemic to advance their political agenda…
That the 'Open Democracy' gang- featured here previously. –  is essentially extreme left can be attested by the background of the authoress named, an American 'professor' called Julia DeCook….
…whose credibility is surely discernible from her role as 'an expert/fellow for the Institute for Research on Male Supremacism (IRMS)!!!'
In fact, the contrary is surely the case, because,after our report on the crimmigrant ferry crowd's demand that Greece give up on detaining the illegal 'migrant' hordes currently making life hell for Aegean islanders…
…now we get those leftist ferry-men's think-alikes in Britain spouting the same kind of subversive gunk, a collection of crimmigrant collabo cliques…
Bail For Immigration Detainees, Medical Justice, Detention Action, Right To Remain, Immigration Law Practitioners Association, Women for Refugee Women, Joint Council for the Welfare of Immigrants, Liberty, Migrants Organise and Medact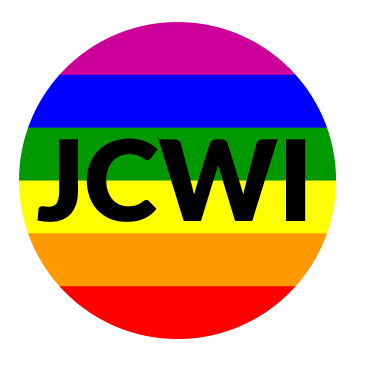 These creepy crews proliferate like maggots on a dead skunk – only ever heard of one of them, and the JCWI, as far as I know, used to be concerned with honest immigrants, not lousy illegals!
But now?
Behold -they've shown their true colours, literally, as above!.
….this time telling the Home Office to unleash undesirables from its immigration detention centres.
.
.
.
Like the MSF leftists, they are using the increasingly scary corona virus crisis as a weapon to wield…
.
.
…on behalf of a lawless pack locked up because they have no right to be in Britain at all!
Dementedly, the lobby for the lawless wants these crimmigrants turned loose!
The excuse?
Corona!
Rather than keep the pack behind bars and thus keep any outbreak of the virus within the detention centres, well away from decent British citizens…
.
..
..these agitators are openly exploiting the crisis as a means of achieving now what they could not achieve in normal circumstances – letting them escape justice and roam free on UK streets!
Under some previous Home Secretaries, such as Theresa the Appeaser…
.
.
..or Awful Amber Rudd…
…who knows but the pinkos might well have got their way.
Fortunately, with Priti Patel in charge, a woman who's shown herself prepared to make Home Office flunkeys shape up or ship out…
.
…
…it looks like the creepos will get nowhere fast with their shameless shrilling.
…
A Home Office spokesperson said: "The health of people in Immigration Removal Centres is of the utmost importance and we have robust contingency plans and are following all Public Health England guidance. We remain committed to removing foreign national offenders or those who violate our immigration rules.There have been no recorded cases of coronavirus in immigration removal centres.
Sent from my iPad