Greens Fear Scots May Hear Both Sides On Climate!
I was this week reminded of Robert Burns' verse, about a field mouse, was it?
'Wee sleekit, coorin' timorous beastie! Oh what a panic's in thy breastie…'
But while the mouse was panicking at the sight of a farmer ploughing his field…
.
…
…the current news from Scotland is of how the Climate Panic crew are in a tizzy, for fear Scots might get a chance to hear dissenting voices on the 'Climate Change' debate!
First we read of a condescending geezer named Richard Dixon, 'director of Friends of the Earth Scotland…'
.
……..
….who evidently thinks the public are too dim-witted to hear any narrative that contradicts his own, too simple-minded to make up their own minds.
According to Dixon, a plan to hold an event at which dissent will be the theme is "designed to confuse" the public and distract from the "actual climate talks" taking place in Glasgow later this year!
Aah, so only 'talks' of which Comrade Dixon approves are 'actual,' while those he disapproves?
What?
'Imaginary?'
Bollox!
"The Heartland Institute is one of the principal forces for evil…," he rants, gibbering that 'the institute's "climate reality" forums sounded very similar to former US vice president Al Gore's Climate Reality Project' – …
.
….except, of course, that the Heartland Institute's message is entirely different from, indeed, antagonistic towards, the hypocritical ex-VP's….
.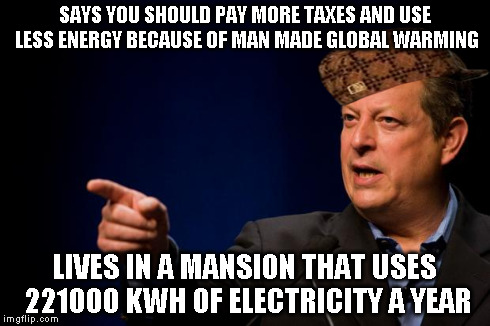 ….so does Dixon think the average Scot is as thick as two planks, too stupid to know the diff?
BTW, here's the Heartland Institute link –
-have a read!
But let's not dwell on Dixon's elitist arrogance.
Let's listen to another shrilly intolerant voice of desperation, who not only wants to deny the opposition's arguments…
.
…but deny them a venue where they can set forth their arguments for the public to consider!
Pray silence for the perennially unpleasant 'co-leader' of Scotland's Green Party, the notorious Patrick Harvie MSP –
…who has popped up offensively in a couple of our previous posts…
.
…
….
oooooooooo
"I would urge major hotels and other venues to avoid hosting such a dangerous and provocative event and focus on making COP26 a success."
.
.
Sounds suspiciously similar to the 'No Platform' jackboot policy espoused by Red Nazi Antifa!