Rolls Royce Shareholder? Vote Against Europhiliac Auditors!
Further to our recent warning about British big business funding a powerful and secretive Pro-Brussels 'think-tank…'
The Centre for European Reform is a think-tank devoted to making the European Union work better and strengthening its role in the world…

…and after our exhortation to Lloyds Bank shareholders earlier this week…
…we have now been advised that Rolls Royce are having their AGM soon.
And although they are not funding the CER, they are seeking share-holder approval for re-appointment of their auditors.
…
PricewaterhouseCoopers ARE on the CER list of donors.
.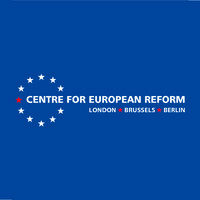 ..
Therefore every opportunity, democratically and legally, to bash them surely needs to be taken.
Please note also, RR have one of those 'political donations' resolutions down for a vote.
The usual excuse for these is that, if they're not approved, then donations to certain 'charities' might not be allowed.
Knowing what we know about many UK 'charities…'
….let's just not take any chances, yeah?