'These Children Are Dangerous!' Wise Indonesia Says No To ISIS
An excellent article in the South China Morning Post about the Indonesian Government's far-sighted decision to refuse re-entry to any of those foul creatures we've seen on news reports from detention centres in the Middle East.
.
I refer to the ISIS sows and their brats, the sort of sectarian scum Theresa May welcomed back to Britain…
.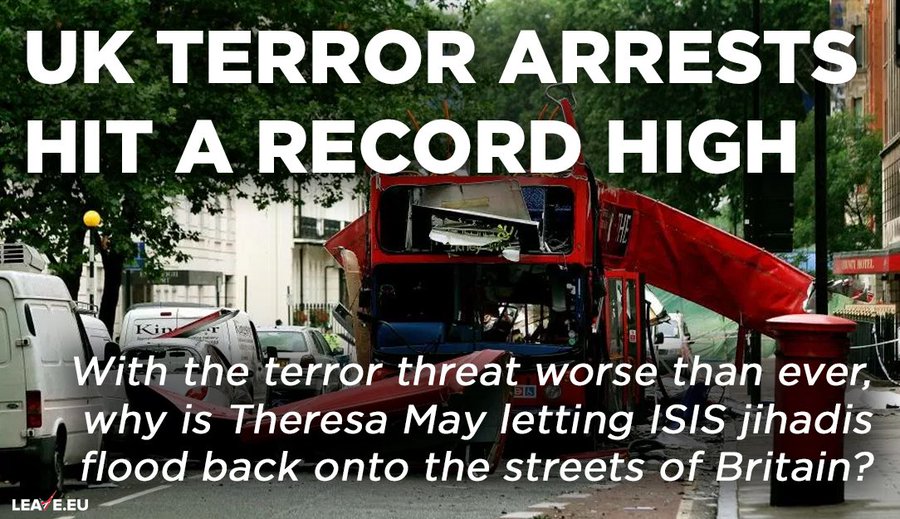 ..
…to the fury of every decent person in the UK!
You can read the quite lengthy piece by using the link  below, but what particularly got my attention were the comments of one man who really ought to know what he's talking about on the subject of sectarian terrorism.
He's a former leading member of JI  – a notorious and violent Islamist gang – and his name's Nasir Abas.
What he says is so glaringly obvious that Western governments must deliberately blind themselves to the truth, that –
…the former Isis members are using women and children to "gain sympathy" from the government so they will be allowed to return to Indonesia.
https://www.scmp.com/week-asia/politics/article/3050081/indonesias-decision-not-repatriate-ex-isis-members-welcomed
"That is why you always see [Isis] women and children being interviewed by the media. That is their strategy to survive and to get out of their detention at the camps. Those children not only witnessed sadistic, barbaric acts…
.
 .
…but there were children who shot dead and beheaded prisoners [themselves]," he said.
"As a result of that, children of former Isis members cannot be treated as normal kids.
"Those children are dangerous."
….
…We have looked at some of the sows before…
Another point to remember, ignored while amoral imbeciles like May and Merkel did their damnedest to see that vermin are made to feel at home in lands they hate!