Virus Crisis – Oz MP Sums It Up In One Sentence!
As some have noted; we had a Portuguese socialist covering up for the
Ethiopian Marxist's covering up of the Chinese Communist Party's cover-up of the outbreak of the virus.
RIP climate alarmism: 20 reasons why the Wuhan Flu is the final nail in the climate alarmists' coffin | The Spectator Australia
BTW, if you aren't sure which Portuguese Socialist is being referred to – check this out!
.
.
oooooooooooooooooo
That succinct summary of the Virus Crisis at the top of our page was written by Mr. Craig Kelly, who's the Australian Liberal Party MP for Hughes.
.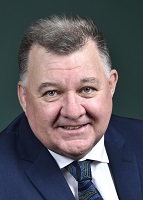 …
I couldn't have put it better myself.
But has Mr. Kelly taken the next step which logic clearly dictates?
.
…
Action to get his country OUT of the supranational cess-pool?
Graig Kelly is the Liberal Member for Hughes.