Belfast "Students" Fail Both Logic And Moral Phil!
When I was pursuing my university studies, my goal being an MA in Politics and Modern History –
…..
( which I achieved after an enjoyable five years of anti-marxist activity in the field of student politics)
……..
– we undergrads were obliged to take additional subjects to 'round out' our courses.
I chose Logic and Moral Philosophy, which were interesting.
I passed both, BTW.
Whether the disgusting official spokespersons of Belfast's Queen's University students, the Student Council, would pass any such tests must be deemed doubtful, after they voted – 23 to 16, with five abstentions – NOT to

 condemn terrorism.
..l
 "Councillors debated proposals on a range of issues, with general agreement on many proposals. However, in some cases the council could not agree a consensus on specific wording contained within some motions.
"Notwithstanding any specific debate at our student council meetings, Queen's Students' Union remains committed to representing students, fostering an environment of inclusivity, creating a space where students can form communities, and have their voices heard."
Evidently, some students have formed 'communities' of terrorist sympathisers.
….
Sinn Féin 'Brits Out' poster investigated by Queen's University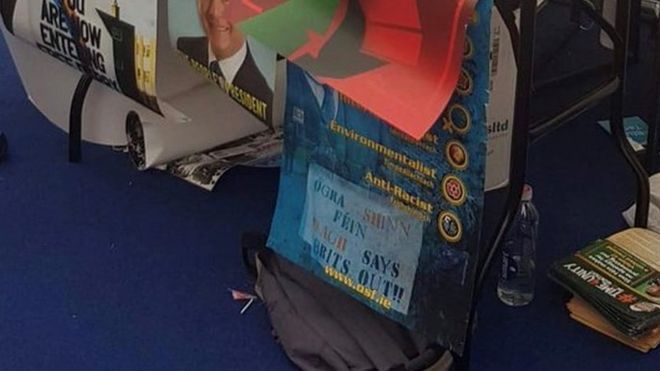 Queen's University have launched an investigation after criticism of an "offensive" poster displayed at a Sinn Féin fresher's fair stall.
https://www.bbc.com/news/uk-northern-ireland-49850899
00000000
But we knew that already!