As U.S. Cities Burn, Foul-Mouth Tart Teigen Bails Out Vile Scum!
Spoilt for choice, which example of the rotten media on which to watch arson and gangsterism in numerous American cities!
In Philadelphia, CNN reported 13 cops injured, then quickly shifted to the bigot queer Don Lemon…
….who gleefully agreed with his fellow-Democrat Senator Kamala Harris, whining that people have 'a right to feel pain and anger!'
.
.
Bizarrely, she seemed to be talking about the rabble blocking fellow-citizen from use of public highways, rather than the decent people, black and white alike, whose shops and stores are burned and pillaged.
Less abnormal people than Bitter Lemon and Horrid Harris might be hoping instead that the vermin burning and looting in Minneapolis and similar rat-packs in other cities are so heedless of 'social distancing…'
.
..
…that they catch the Chinese Virus and die.
Better, though, if the National Guard were ordered to shoot to kill!
.
.
Meanwhile, where better than in the rabid leftist Daily Beast to look for an objective report on the foul-mouthed slag Chrissie Teigen's largesse?
.
.
This exhibitionist and extremely inarticulate tart (in her late thirties and thus old enough to know better)  is, in her own words –
"…donating $100,000 to the bail outs of protestors across the country."
.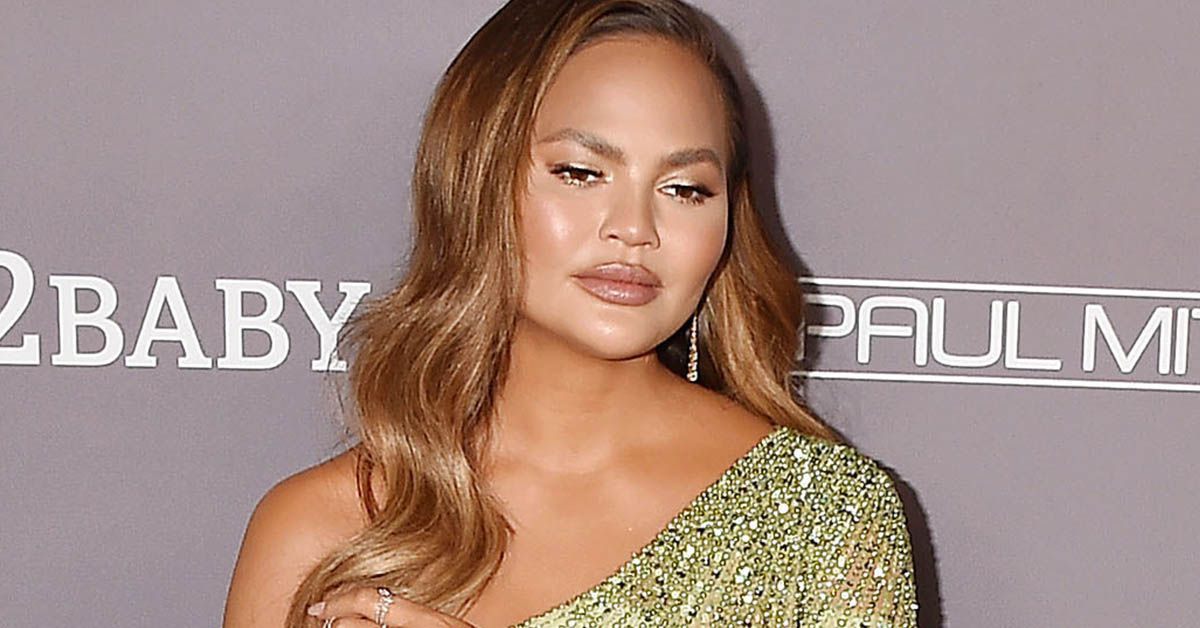 A super-model? Better define her as a foulmouth – and you can see more attractive women every day in any city in the world!
Frankly, I'd never heard of Chrissy Teigen and had to look her up in Google.
As a result, I now know that she appears often to be incapable of articulating any feelings she has without employing the F-Word.
Tourette's, perhaps?
No, her problem is mental, but not restricted to deranged speech patterns.
.
.
When a rational person pointed out that the objects of her generosity were not 'protestors' at all, but in fact "rioters and criminals," the ignorant far-left harridan responded –
"Ooo they might need more money then. Make it $200,000."
PS – she also endorsed Pocahontas Warren!
She should have stuck to cheer-leading.