German 'Sportsmen' Forget Sport, Play BLM Politics!
Pathetic clowns…
..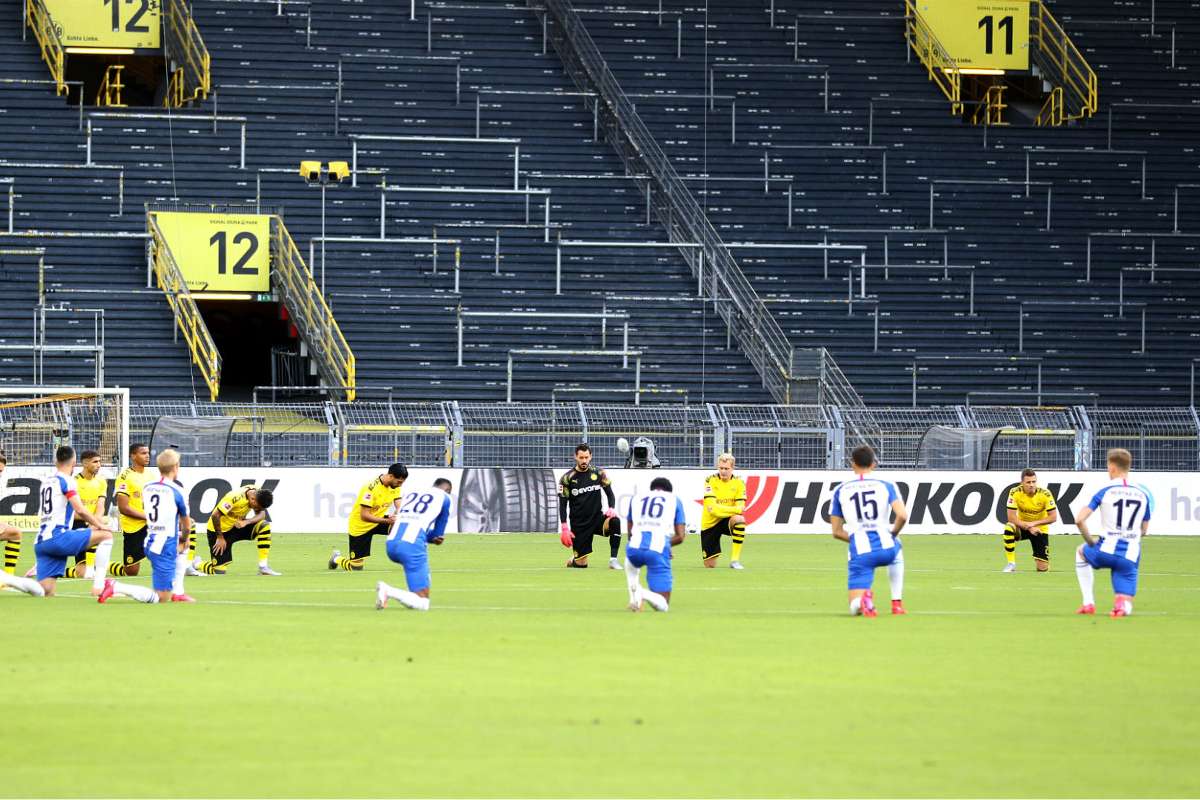 ….that's all we can say about the players and coaches of those two teams in Germany, kneeling in obeisance to BLM…
...yes, that BLM –Black Lives Matter co-founder tweets about killing "men and white folks"
…
….who have NEVER shown any similar all-inclusive concern for their fellow-citizens raped, assaulted…
.
.
…and murdered by Mama Stasi Merkel's migrants!
..,
Atrocious crimes which Americans too have suffered at alien hands!
Illegal Aliens Fatally Separate American Parents and Children