England's Worst Cop? Boot Out Big-Mouth Basu!
In the UK, with lawless gangs amok in the streets, we hear a senior London police officer has been  issuing…
What?
No orders from Assistant Commissioner Neil Basu's constables to get stuck into the rabble and restore order, but instead a vacuous 'personal message' calling on cops  to 'stand up to racism….'
.
.
….an idiotic war-cry that emanates from the very rabble police should be truncheoning down and locking up.
Basu is a bad cop, on whose disregard for proper policing ethics we have remarked before.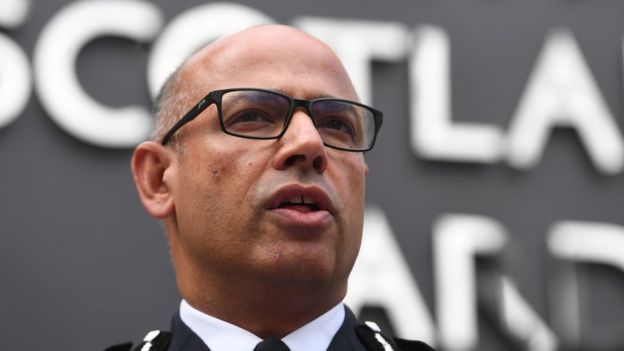 …leaving the EU with no deal would be "very bad" for policing…Mr

Basu

said the possibility of a no-deal Brexit was "incredibly concerning" for police operations.   https://www.bbc.com/news/uk-46965780
Impertinent ass!
We said then…
 –
'If he has been trained in the traditions of non-political policing and has now deliberately, and disgracefully, deviated therefrom, he needs to be fired, pronto!'
Now!
Better late than never!
There are still patriotic people in London, enough to INUNDATE the Metropolitan Police…
.

–.
….
….with powerful protests – raise HELL about this arrogant upstart!
And email the Home Secretary too!
Tell Priti Patel to put this uppity in his place!
If your enquiry relates to her role as Home Secretary and Home Office matters, you will need to contact the Home Office directly via: https://www.gov.uk/government/organisations/home-office or contact your own Member of Parliament.
….