BLM Bottles Out? Or Dons A Different Mask!
It would be nice to think the BLM rabble have been scared off by opposition from some of the many Brits fed up with seeing the Cenotaph soiled by scum…
.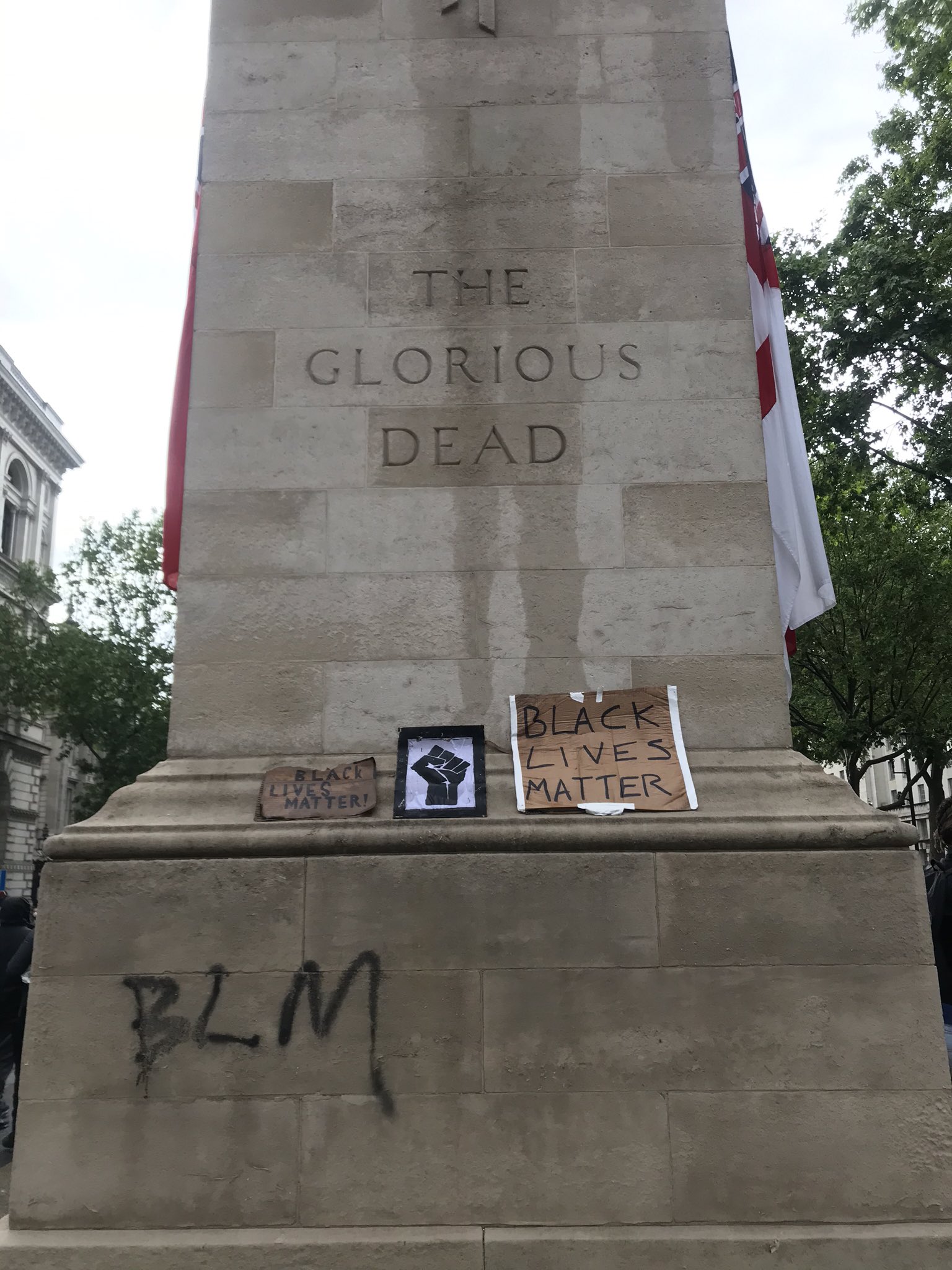 ….and Churchill's statue defaced, and many other monuments subjected to criminal damage.
It would even be nice to think the BLM rabble had started growing a conscience sufficiently to obey the virus rules with which more civilised citizens comply.
It would be at least interesting to wonder if the rotten apples at the top of more than one police force had been shamed by public disgust into serious intent to enforce the law fairly…
…
…
Stay at least 6 feet (about 2 arms' length) from other people
Do not gather in groups
Stay out of crowded places and avoid mass gatherings
..…
….i.e.  against that BLM rabble with as much zeal as it's applied to decent British people out for a walk on a meadow.
However, it is unclear whether BLM protesters will heed the call to stay away because other protests are still currently listed as going ahead.
And what 'other protests' might that be?
https://www.theguardian.com/uk-news/2020/jun/11/blm-organisers-call-off-london-event-to-prevent-clashes-with-far-right?
So 'extremist' works for those the Guardian dislikes, but not for the violent intolerants of the Left?
For a week or more, every day, arguably incited, or at least encouraged, by the BBC's rabidly one-sided coverage, the BLM rabble have been ranting and raving, flouting the law – usually with impunity, due to pusillanimous top cops…
.

.
……and some in lower ranks too!
After a flicker of fightback in Bristol, and courageous counter-protest in Poole…
….we should hope that whoever is organising a demonstration that says BLM arrogance stops HERE…
…
…there is a BIG turn-out.
If the Antifa Red Nazis start aggro, as they generally do…
.
.
…the cops could redeem their tarnished reputation – by hammering the HELL out of the red vermin!