Taking A Day Off BBC Bias…Almost!
Had a guest here today, so no time to submit myself to any more toxic propaganda, after a brief exposure this morning to Embley's latest mockery of impartiality, a typical BBC guest, a vicious Trumpophobe named Amanda Sloat…
…
Sloat
….whose helpful input on the Bolton book included calling President Trump 'despicable.'
She was identified on screen as being from the Brookings Institution.
I of course don't know how many Americans know what that is, but I bet less than 5% of Brits will even have heard of it!
…
….
But they should, because their taxes, and American taxes, have been paying for its activities!
So rather than reprise her rant, egged on by that genuinely despicable drip whom we have been following for a fortnight, Mike Embley…
….here are just a very few of those listed on the institution's own register of contributors.
…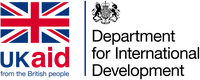 22 Whitehall, London SW1A 2EG, UK
Department for International Development, United Kingdom
….
U.S. Department of the Treasury
…
And, surprise, surprise, guess who?
.
George Soros's Open Society Foundations!
The list is long indeed, and share-holders in many companies may be shocked at where the money goes.
.
.
Just a few, to whet your curiosity!

Volvo Research and Educational Foundations, Amazon.com, BP plc, Fidelity Investments,Hewlett-Packard, Intel Corporation, and something called –
The Turkish Industry and Business Association (TÜSİAD) – does TÜSİAD dare get involved in such things without the approval of Erdolf, an honoured guest of Brookings…
https://www.theguardian.com/world/2016/mar/31/turkish-president-erdogan-washington-dc-brookings
.
.
…though his goons embarrassed his host!
And – by coincidence – I noticed that PepsiCo, whose leftist plutocrats this week showed their allegiance to the BLM rabble..
…is included among the Big Biz donors!