Heroic Trump Puts Weasel Bojo To Shame!
What a stunning contrast!
After Boris Johnson's spineless crawling to the BLM rabble, his lick-spittle video, his pledge to waste money on an appeasement 'commission….'
…as if people of all colours in the UK ( or the USA) haven't reached senior levels of responsibility in all kinds of areas of employment!
And few in his party are any better, some a lot worse, like the clowns in the Commons who saluted the cause of the common criminal George Floyd…
George Floyd: UK Parliament holds minute's silence
…
…and those who shamelessly stabbed Britain in the back last month.
Compare and Contrast!
What a refreshing – no, inspiring! –  example of real leadership we saw and heard in the news today, Donald Trump's superb denunciation of the Enemy Within.
..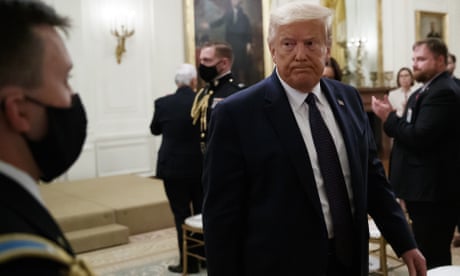 …
Our nation is witnessing a merciless campaign to wipe out our history, defame our heroes, erase our values and indoctrinate our children…"
…
Bravo!
Words millions of Brits would cheer to hear from Johnson, but won't!
…
"Angry mobs are trying to tear down statues of our founders, deface our most sacred memorials and unleash a wave of violent crime in our cities."
I put Trump's absolutely accurate assertions before the intro we find in the grotesquely biased Guardian
Standing beneath Mount Rushmore on the eve of American independence day, Donald Trump staged a defiant celebration …before a packed crowd at an event that revelled in political incorrectness calculated to enflame the country's current divisions and enrage liberal critics.
Good for Trump!
About time America's rotten rich liberal elite was 'enraged!'
Decent people there, and in the UK too – and here in my house in Jakarta! – have daily been 'enraged' by outrageous BLM criminality…
.

.
…and cowardice among cops who not only let it happen but crawled onto their knees to show subservience.
And if Trump 'enflamed divisions,' far better that, than enflaming buildings where honest folk earned a living…
…
…
….until the arsonist scum and the looting mobs erupted onto the streets of American cities!
The USA has its man of the hour.
Britain needs one, badly, and a new party!
"