Who Is Hulya Alan? A Melbourne Marxist?
The BBC last night ( 7pm, Jakarta time) gave a platform to a ranting bint identified only as a 'resident' named Hulya Alan today, a raving red ranter, who accused the Victoria State government of 'classism,' a clearly marxist concept.
.
.
Comrade Hunya claimed that the 'residents' in the tower blocks locked down in Melbourne (because of the Chinese Virus danger) were having 'their human rights stripped' away from them.
…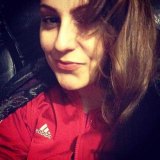 ..
This woman was highly articulate and even more highly politically motivated.
Not, I'd guess, a random resident in Housing Commission tower blocks where serious doubt has been cast about residents' basic proficiency in the English language!
Indeed, it has been reported that a 'public announcement' in the building had to be made in English and Arabic!
.
..
Simple question?
Is this random 'resident' a known Left activist?
If so, why did the BBC not tell us!