Virus! Italian Left NGO Says 'Don't Blame Crimmigrants!'
What a nerve, that leftist 'NGO' called ICS must have!
The 'Italian Consortium of Solidarity'  (with whom?) has its pinko knickers in a twist, in case Italians…
.
…or Kung Flu?
..
….who suffered dreadfully when the Chinese Virus hit their country, get 'alarmed' about 'possible COVID-19 contagion due to the arrival of refugees on the Balkan route.'
That 'Balkan Route' has featured in our blog many a time…
…and if the EUSSR had given serious support to Greece…
..instead of wheeling and dealing with Mama Stasi Merkel and Le Muppet Macron…
.Expect Grovel From The Open-Borders Duo, But Bojo?
….
…, it would no longer be funneling undesirable liars – what ICS, with no evidence, calls 'refugees' – into Europe.
The outrageous behaviour of those already on that route has been covered here often enough…
…..and, even regardless of virus issues, should have been enough for Italy to have long since banned such fakers from gate-crashing Italian territory.
But let's stick to Friuli-Venezia Giulia, 'which borders Slovenia,' and is apparently the place whose 'authorities' have been scolded by the unelected ICS upstarts for 'creating alarmism.'
Causing alarm among people in order to gain a paltry political consensus is serious and irresponsible behavior…"
.
…
Whatever that means!
Usually pinko creeps attack honest talk about illegals because it's 'divisive!'
This lot are vexed because their opponents' aim is 'consensus!'
Make up yer damned minds, pillocks!
Their leftist harangue goes on and on, but their fundamentally political motivation is clear enough from that intro.
Indeed, they admit they're going after "statements by the president of the region of Friuli-Venezia Giulia (FVG)…
President Fedriga
…
…and regional councillor Riccardo Riccardi' on possible COVID-19 contagion by refugees arriving on the Balkan route."
.
Oh, 'refugees,' is it!
Yeah, right!
Signor Fedriga is one of Matteo Salvini's Lega party stalwarts, so can be expected to make sense.
Signor Riccardi is apparently with the 'centre-right' Forza Italia and as we read on, we can see how, holding the regional health portfolio, he upset pinko creeps everywhere.
The Balkan route is generating a lot of concern, because it is an out-of-control flow of people, with many young people who, if they have COVID, are very likely asymptomatic and therefore sources of possible infections," Riccardi said.
.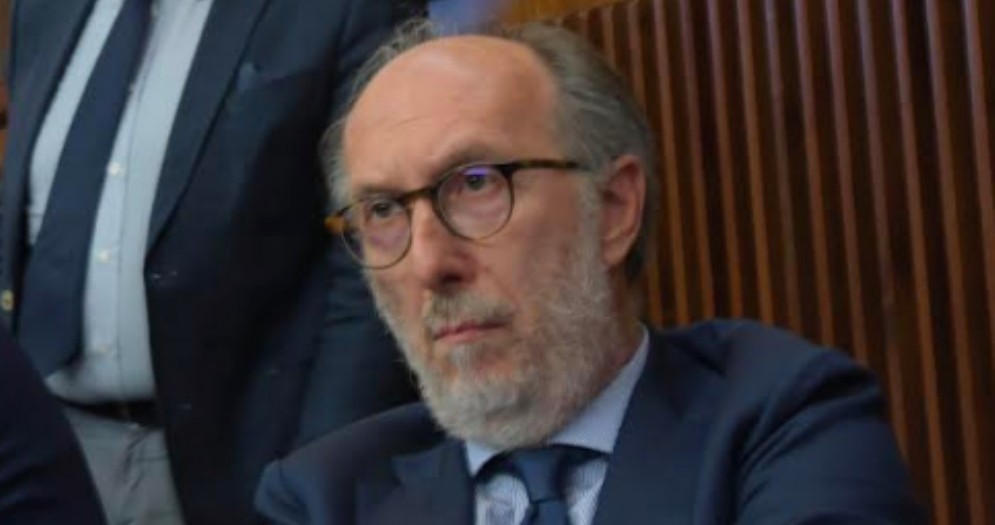 He said the increase in COVID cases in Croatia, Serbia, and Bosnia is being controlled and monitored by the individual countries, "while what is completely lacking is the verification of the health conditions of those who enter illegally and aren't intercepted at the borders by law enforcement."
…
So ICS's pinko creeps condemn him for that, arguing  –
 "…all asylum seekers, without exception, are placed under health supervision and a 14-day period of quarantine in order to exclude the presence of pathogens connected to COVID-19…"
….
ICS but they seem not to have paid attention to what Signor Riccardi actually said.
He was not talking about those 'placed under supervision,' but about those…
.
.
…who enter illegally and aren't intercepted at the borders by law enforcement.
After all, while these undesirables are generally content to dig their snouts temporarily into the Italian tax-trough, they are rarely happy in Italy.
….
For their goal as serious wannabe parasites is to reach the fatter public purses of Germany, or the UK, or Scandinavia, which of course proves they are absolutely…
…NOT

 'refugees!'
How can they be, given their refusal to stay in any of the safe countries they have already passed through to sate their gluttonous appetites for benefit freebies?
…
….
The point being, illegals will, if they can, avoid being kept in Italy and head for the next border, blending easily into the hordes of aliens whom the current coalition government in Rome is making no effort to repatriate.
Having myself travelled in Northern Italy, I can assure readers that going from the region concerned…
.
Hop, skip, jump, to Austria, France or Switzerland!
…to a variety of frontiers, Swiss, French or Austrian, is pretty darned easy!
And as Signor Riccardi says –
"…uncontrolled passages from one border to another at our front door is cause for serious concern."
https://www.infomigrants.net/en/post/25781/italy-calls-against-alarmism-over-migrant-infection-risk
But apart from the report we've looked at above, there's the larger issue, of the completely unacceptable extra burdens placed by illegal aliens on the health services of target nations.
Italy's travails are well-known, the terrible toll on human life, and the grievous decisions taken to deprioritise elderly citizens to allow doctors and nurses to give their all to people there was more chance of saving.
How many alien parasites were getting treatment that SHOULD have gone to those old folks?
How many younger Italians lost beloved parents or grandparents deprived of treatment given to crimmigrant ingrates?
Oh, and by the way…
Sent from my iPad