Ugly Statue Scandal – Make That Creep Quinn Pay!
You'd think that mangy leftist 'sculptor' might have at least chosen a pretty black girl…
..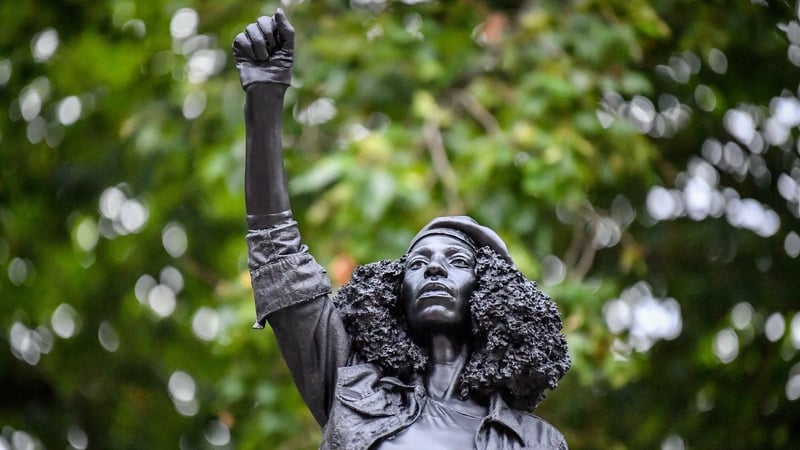 Marc Quinn's representation of far-left agitator Jen Reid
…
like the one described in our previous post today –
…as his model for the statue illegally installed in Bristol.
But that's a matter of personal taste.
Questions also need to be asked, more seriously, how a fairly demanding task could be undertaken in a major British city without any police notice being taken, especially when we know the local top cop is a politically biased berk.
….but let's leave that to the Home Secretary, Priti Patel.
However, how about this?
Bristol Mayor Marvin Rees told Sky News' Kay Burley @ Breakfast that Mr Quinn may have to repay the council for the cost of removing his work.
MAY have to pay?
He said: "We welcome the provocation in many ways, but you also need to be an adult and take full responsibility for what you do…
https://news.sky.com/story/black-lives-matter-protester-statue-that-secretly-replaced-edward-colston-removed-by-bristol-council-12029425
Quite true!
So the leftist – Mark Quinn, by name – should pick up the tab, no ifs, no buts, and that mayor should not be placing any question mark over that requirement.
It's the Mayor's duty to prevent the citizens of Bristol, who might well NOT welcome that creep Quinn's 'provocation,' being charged even a wooden nickel for an extremist's illegitimate nocturnal activity.
……