Enemy Within! Top UK 'Civil Servant' Promotes Evil BLM Cause! Get Him Fired!
Turns out it was the Daiiy Mail that exposed him for abuse of his position, which people have been complaining about!
But complaining to whom?
Each other? On Facebook?
Not good enough, given the gravity of his shamelss misconduct!
Senior civil servant Iain Bell has caused a storm by claiming that 'systemic racism' exists in Britain and endorsing the Black Lives Matter (BLM) movement in an email to hundreds of staff.
… but as I have said again and again, it's no good just deploring this slimy rat.
He is a 'civil servant' and has a duty to be non-political.
He has the right to hold opinions, but should not be expressing them and DEFINITELY should not be using his position to promote those BLM lies about 'systemic racism,' and ABSOLUTELY should not be seeking to influence other public employees!
Bell's position comes under the authority of a government minister.
That's Michael Gove, Minister for the Cabinet Office!
=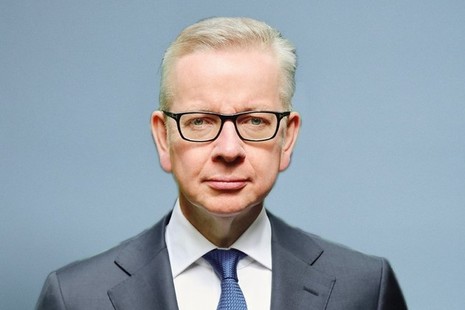 The Rt Hon Michael Gove was appointed Chancellor of the Duchy of Lancaster on 24 July 2019. He was also appointed Minister for the Cabinet Office on 13 February 2020.
Parliamentary
Contact the Member at their Westminster address.
Constituency
Contact the Member at their constituency address.
Iain 'BLM' Bell draws a HUGE salary, and therefore must come under scrutiny from the Civil Service complaints department…
Correspondence Team
Cabinet Office
70 Whitehall
London
SW1A 2AS
United Kingdom
Telephone  020 7276 1234′
=
…and from MPs who are duty bound to respond to complaints from constituents.
Don't just moan and groan, give this treacherous swine MERRY HELL!