Again, Mass Resistance Stands Up To BLM Lowlifes!
Did you know that El Segundo's "systematic racism" is so bad that it is now "the fifth most racist city in California?"
Hogwash, of course, but one of the lies spread at an Enemy Within event you will enjoy reading about, via this link…

…as much as you enjoyed our last report on one of the most valiant groups in North America!
Maybe you don't even know where El Segundo is, or that it is indeed a city, but last month a pack of BLM fanatics showed up there and tried to poison local young minds.
.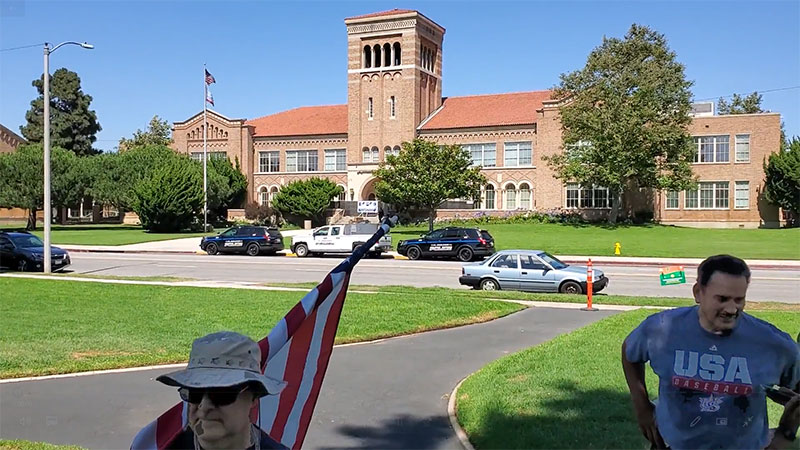 …
Fortunately, Mass Resistance's doughty warriors  ( in terms of culture war – MR is a committed to non-violence ) heard the nasties were in the vicinity  – a "Students for Change" rally – to be held across the street from the high school with high school and middle school students participating…hosted by Black Lives Matter, and included the high school's "LGBTQ Club." – and came along to the scene of the marxist manifestation.
.
Angry BLM gang leader, unwilling to debate, had a rant then walked off.
.
The excellent report, which interestingly mentions that nearly all of the BLM  'activists' were white adults, and that 'there was a higher percentage of blacks among the MassResistance parents than in the BLM group' is well worth a read.
It confirms what we know of BLM, that it is largely composed of foul-mouthed leftist fanatics who recoil from any suggestion of honest debate and prefer to rely on intimidation.
.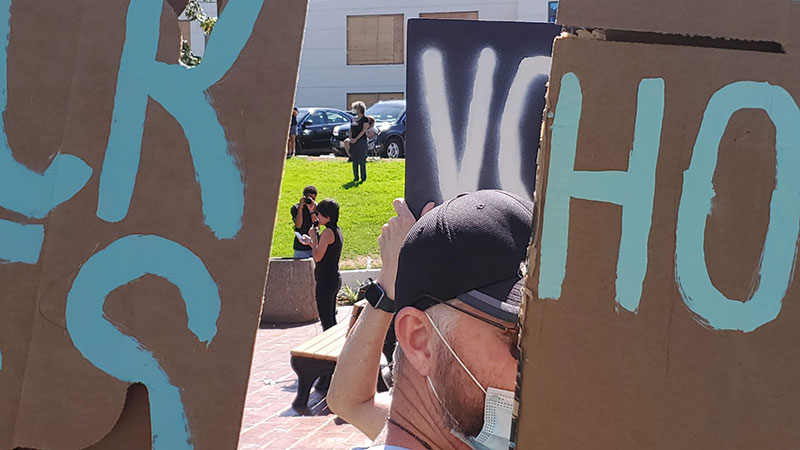 Trying to block the MassResistance cameraman..
..
, ….the BLM activists became angry and cursed in the most foul and disgusting manner. They had no interest in any reasoned conversation on the issues. The people holding signs couldn't really explain what the signs meant. Legitimate questions just made them angrier….
….
America – and not just America; there are Canadian and, I believe, UK branches too – needs more decent patriots…
….dedicated to fighting cultural marxism!
A message from Mass Resistance!
Please help us continue to do our uncompromising work!
Our successes depend on people like you.