Filthy-Rich Yentob's BBC Important Nonentity Show!
Even the anonymous voice before it started admitted there'd be 'controversial content!'
Yes, it's The 'Faith Ringgold – Tell It Like It Is' Show, and you may recall I referred to its promo a while ago.
000000
…some geezer with an ever-so-toffee-nosed voice, promoting their 'Arts and Culture' shows..
'Not many people have heard of her…she's only one of America's most important …' 
HUH?
If 'not many people have heard of her,' who decided she's that damned 'important?'
Since it looks set to rain this Jakarta morning, I decided to subject myself to BBC's exercise in idolatry, with a person named  Alan Yentob hanging on her every word, like a poodle asking its owner for dog-food.
Why Yentob is still working for the BBC is a mystery.
His name was vaguely familiar but even a glance at his wikipedia biography will shock you.
https://en.m.wikipedia.org/wiki/Alan_Yentob
It shocked me.
Even the BBC's own report from a few years ago is more than intriguing!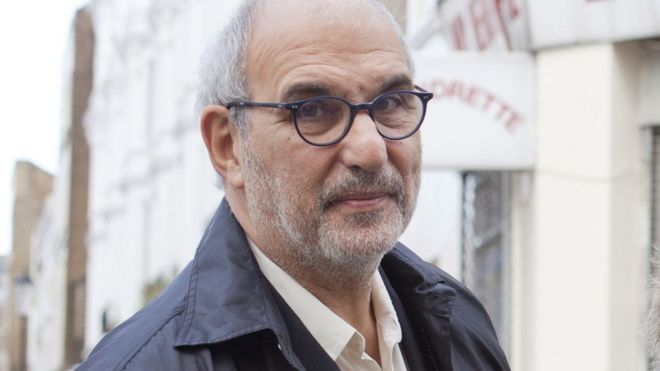 Alan Yentob has resigned as the BBC's creative director in the wake of controversy over his role as chairman of the Kids Company charity.
Mr Yentob has faced scrutiny for his role in its financial mismanagement and faced claims he tried to influence BBC coverage of the charity's demise.
He also faced an investigation into his dual roles by the BBC Trust.
The Trust has since concluded it would not be "appropriate or cost effective to look further at these matters…".
.
.
BUT…
He will continue to make and present programmes for the corporation, including arts show Imagine...
Again…
Long before the Kids Company controversy, he was found to have faked interviews but was not disciplined?
…
To tell the truth, I had thought the Ringgold aspect would be worth a bit of scolding, but no, if you read about the filthy-rich Yentob via that link above, you will wonder…
WHY IS HE STILL GETTING WORK WITH THE BBC?
However…
Yentob talked about her 'most famous works,' somewhat belying that intro but what we saw of them were unimpressive.
.
.
I think my offspring did as well when about seven or eight years old.
To be fair, Ringgold is rather wealthy so some folks must have paid well and thus have had a high opinion of her art.
.
But quickly we got switched to scenes of riots in 1960s Alabama, and then FR was telling us how she stayed over with a wealthy NAACP couple in Martha's Vinyard back then.
Then we saw LBJ signing the Civil Rights Act, and a KKK cross-burning….
.
.
And guess who, Malcolm X ranting?
..and it became clear this was just another BBC BLM propaganda blurb.
..
She tells of walking through Harlem carrying her painting, and 'nobody paid any attention.'
Smart Harlemites?
Then more old footage of  1967 riots, then a painting of a riot.
.
…
The BBC agenda shines through, with Alan Yentob steering it along.