Why Does This Yentob Still Get Paid By BBC?
I'd never heard of Alan Yentob until a few months ago, when his off-putting sibilant voice…
.
Yes, sibilant – he hisses like a serpent!
..
….and his supercilious arrogance annoyed me so much that I determined to investigate.
Now he's back on BBC screens, along with a 'poet' named Lemn Sissy, a person of Ethiopian ancestry.
.

.
The point of making a 'documentary' on a man nobody's ever heard of  – have you, or anyone you know? – is beyond me.
NB – today I had time to watch more of it, an unpleasant hour in my day, because it showed the 'poet' capering about in 'rap' mode, whining about 'racism' and yelping an ode to Scargill's NUM red storm-troops.
Yuk!
Amendment – nobody OUTSIDE a select circle, an 'intellectual' in-crowd, has heard of Sissy.
But that's par for the course for Yentob, because he has a unique concept of celebrity, which he enunciated with ineffable condescension in his previous no doubt highly paid outing.
You may remember I wrote about 
…some geezer with an ever-so-toffee-nosed voice, promoting their 'Arts and Culture' shows..
'Not many people have heard of her…she's only one of America's most important …' 
HUH?
If 'not many people have heard of her,' who decided she's that damned 'important?'
oooooooooo
That was all about an old leftist bat named Ringgold, and as I wrote at the time, it was almost laughable, Yentob hanging on her every word, like a poodle asking its owner for dog-food.
Same with this Sissy leftist.
But the more I got into it, the more intrigued I became as to why Yentob was still allowed to work for the BBC!
Below, I again repeat what I learned about him,
…..
His name was vaguely familiar but even a glance at his wikipedia biography will shock you.
https://en.m.wikipedia.org/wiki/Alan_Yentob
It shocked me.
Even the BBC's own report from a few years ago is more than intriguing!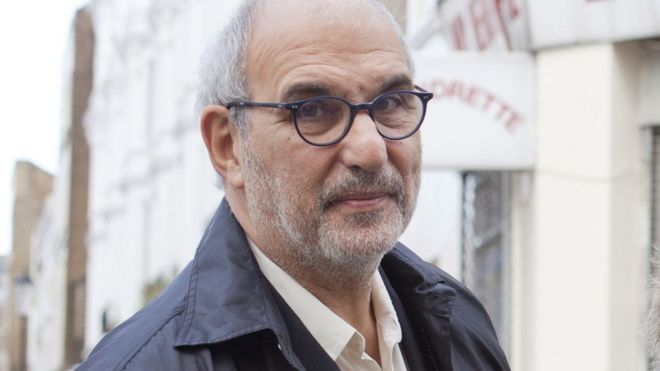 Alan Yentob has resigned as the BBC's creative director in the wake of controversy over his role as chairman of the Kids Company charity.
Mr Yentob has faced scrutiny for his role in its financial mismanagement and faced claims he tried to influence BBC coverage of the charity's demise.
He also faced an investigation into his dual roles by the BBC Trust.
The Trust has since concluded it would not be "appropriate or cost effective to look further at these matters…".
.
.
.
BUT…what is absolutely appalling is…
He will continue to make and present programmes for the corporation, including arts show Imagine...
Again…
Long before the Kids Company controversy, he was found to have faked interviews – but was not disciplined?
WHY IS HE STILL GETTING WORK WITH THE BBC?
However, the more people who complain about this oily leftist still deriving dollops of cash from the public purse for fooling around on your tv screens with oddities 90% of you never heard of and, once seen, won't want to hear of again…
…the better chance the mandarin elite in Broadcasting House may be shamed into ostracising the man.