UUP Puts Alliance On The Spot! Watch 'Em Wriggle!
Alliance needs to say whether it backs united Ireland or the Union: Aiken.  
Ulster Unionist leader calls on Naomi Long to 'get off fence' on constitutional question
https://www.belfasttelegraph.co.uk/news/northern-ireland/alliance-needs-to-say-whether-it-backs-united-ireland-or-the-union-aiken-39703945.html
….
The UUP's Steve Aiken is asking a question that should have been put forcefully to the APNI years ago, but good on him for asking it, even if belatedly.
However, methinks the answer, though never voiced out loud by Alliance, is crystal clear. In the past, when it was a puny power in the land, perhaps it didn't matter.
Nowadays, however, it has notable, and noisy, members in both the Stormont Assembly and at Westminster, with that Naomi Long MP the best known.
.
Naomi Long
.
And it's her I refer to when I aver that Alliance has made its disloyalty plain.
We first got the message when APNI voted for restriction of the flying of their country's flag at Belfast City Hall.
That was in 2012, and then,  just a year or so ago, we took careful note when James Brokenshire, then Northern Ireland Secretary, ruled out joint authority over Northern Ireland between the British and Irish governments if the parties fail to reach a deal after elections that now appear inevitable.
As I commented at the time, "Brokenshire's readiness to talk sense in the face of shrilling from Eire's Fifth Column has flushed out the disloyalty of another phoney 'moderate' clique, the Alliance Party."  Ulster Votes – Wisely
—————-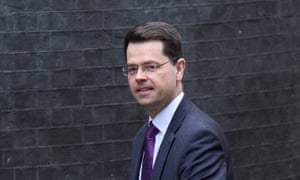 Brokenshire's criticism of the Public Prosecution Service's pursuit of former British army soldiers involved in Troubles-related killings means he can no longer be regarded as an objective figure in the talks that will follow Stormont assembly elections on 2 March, Naomi Long told the Guardian.
Again, I repeat what I said about that!
"The HELL with being 'objective' if that means splitting the difference between those loyal to HM The Queen and those who long to live under the alien Eire tricolour."
===
————-
This woman thinks patriots and traitors are of equal worth?
If that's the case, her disregard for the basic principle of allegiance indicates that she and her APNI comrades would be just as at ease in the Dail as in Stormont.
Mind you, one sometimes has the impression that certain 'unionists' would be prepared to accept absorption of Ulster into Eire if a 'border poll' went the wrong way.
No nation – large or small – should be prepared thus to go quietly into the night.
If Ulster Brits ever do get out-voted, no way should they accept oblivion.
RE-PARTITION would be the honourable, and entirely legitimate, response, preserving a homeland for the Ulster nation.