BLM/Red Nazis Attack Family – What BBC Hid!
About an hour ago, UK Pravda's 'news' showed us the scenes in Washington DC, thousands of patriotic citizens showing support for their President.
.
.
The 'news' flunkey, who resembled a bored bloodhound, droned out the BBC approved propaganda line, that the patriots were showing support, not for Trump's "claims…."

…but his 'unsubstantiated claims' – just in case we viewers might get presumptuous and imagine we can examine the claims and make up our minds for ourselves…
….without instruction from the Media-Democrat Party and their running-dogs in London.
There was reference to violence, and mention that the President had blamed the Antifa Red Nazis, plus a farcical statement that he had not 'called for calm.'
.
.
As if the far-left scumbags of BLM/Antifa….
….would pay any heed to any voice of reason.
Anyway, here's just some of what the BBC failed to report…
..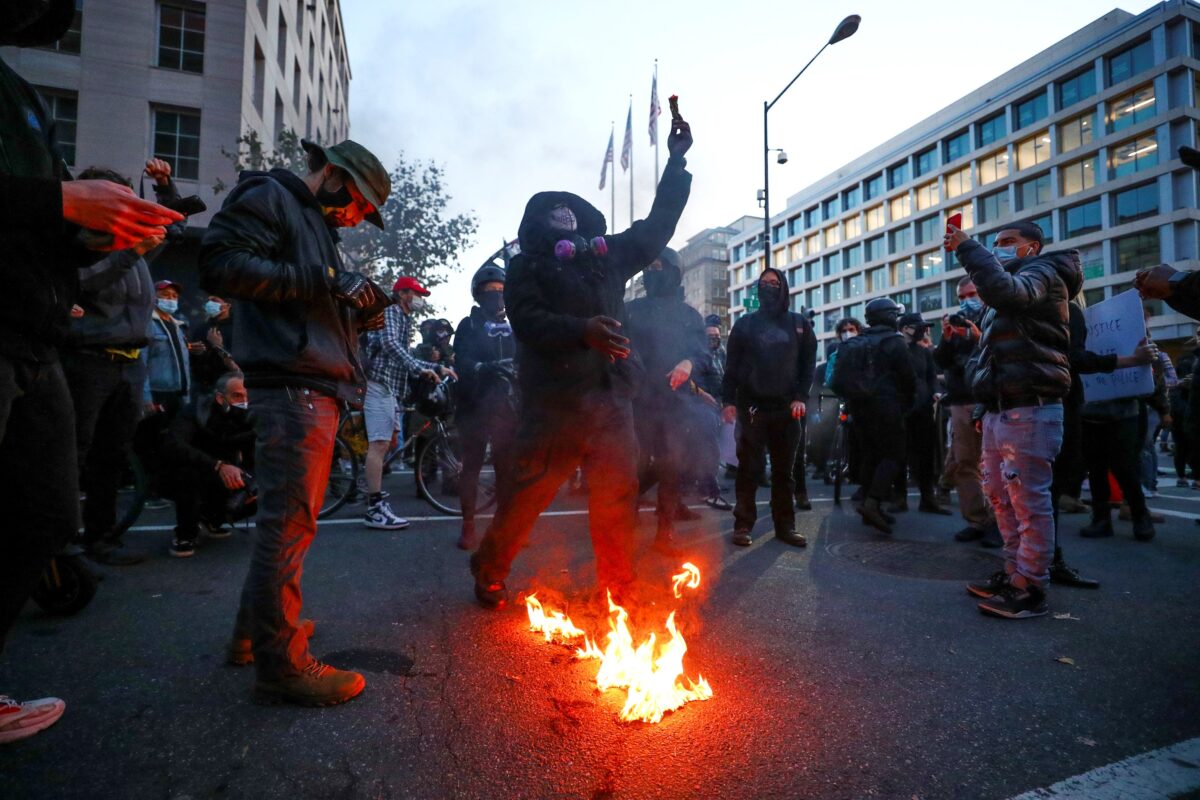 Red vermin burning Stars and Stripes in Washington DC
…
…about how the far-left's filthy savages got up to!
oooooo
Video from Saturday shows a group dressed in all black holding bright orange "Refuse Fascism" signs pursue a multiracial family, which included three young children. Several people in the mob get in the face of the black mother who is wearing a Trump jacket and pushing a stroller with an infant at Black Lives Matter Plaza….