Zulu! Protest HM's Flunkeys' Sell-Out To BLM Scum!
'Zulu' is one of the few 'old' movies I would not complain about, were it to be among the films offered here by a local channel which never wearies of showing us gunk like the 'Expendables' and the daft 'Fast and Furious' foolery.
Unfortunately, as far as I know…
….it hasn't been shown on Indonesian Tv.
I remember when I first watched it, spellbound, the humour and the courage, a mighty clash between heroic outnumbered Brits and ferocious Zulu warriors.
Nobody whose heart beats British could fail to thrill to the scenes.
Yet it must be that the 'Trust' that runs Her Majesty The Queen's Royal Collection (of works of art ) are not British!
Those skunks have attached a mewling, puking, PC-trash tag to the wonderful painting below, which has been 'relabelled to warn viewers of its potentially offensive connotations: "connected to colonialism and Imperialism…"
.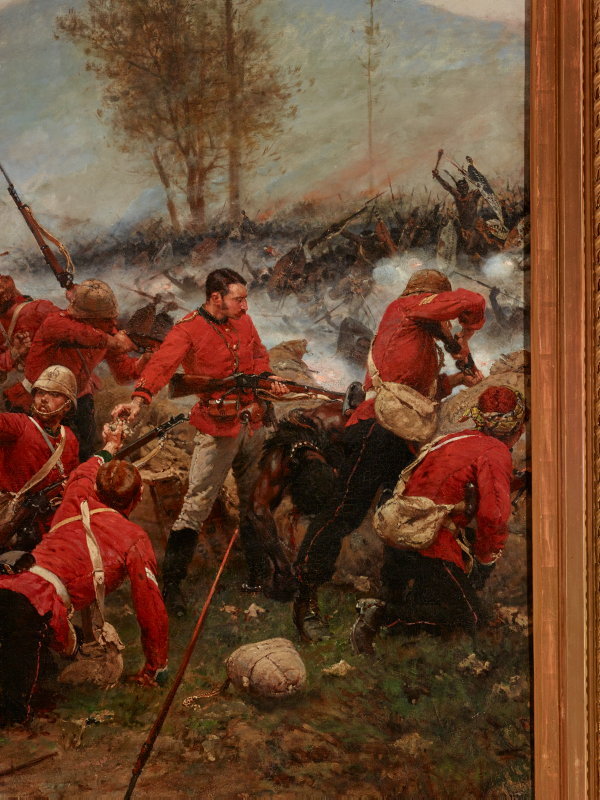 According to the Telegraph:
A spokesman for the Royal Collection said the governing Trust "has an ongoing programme of activities to research, ­display, loan and publish detailed records of objects in the Royal Collection, in order for a wide range of audiences to learn about the Collection and its history".

Now Zulu War Battle of Rorke's Drift Gets BLM-Style Trigger Warning (breitbart.com)

Anybody who's offended by that painting, or that film, or by the actions of the heroic officers and men who fought and died for Queen and Country…

…is as low as the Royal Collection's 'Trustees,' who are clearly….

.

.

Anyone who whines about the Rourke's Drift painting should be told, as one might put it, if in a grumpy mood, to go and stick his or her head up a dead bear's bum!

=

=
=
As for HM, somebody should organise a petition asking her to replace those degenerate clowns who are befouling the reputation of her Royal Collection to appease BLM and other far-left, disloyal scum.