Amnesty's Left Bigotry Exposed! Bravo McCormack!
Great to wake up here in Jakarta and be met with grand news from Australia…
..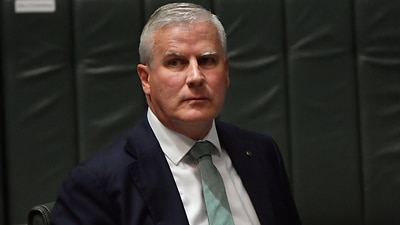 Acting Prime Minister Michael McCormack
….where Michael McCormack , the acting PM ( in Scott Morrison's temporary absence) has infuriated the vilest elements in society, and that certainly includes Amnesty International….
….which has been irrevocably exposed by its infantile bigot outbursts.
Amnesty International has called on Acting Prime Minister Michael McCormack to immediately withdraw his "deeply offensive" comments comparing the recent Capitol riot to last year's Black Lives Matter protests
If anything, Mr. McCormack is open to criticism for not stating unequivocally that the violent mayhem and arson of the racist BLM mobs were far, far worse in both scale and malevolence…
….than the protest in the Washington Capitol.
But good on the Aussie and great to see him stand his ground today, telling the universal truth which Amnesty, like BLM, despises.
'All Lives Matter!'