Who's This Brussels Jackboot Bint Vestager?
EU tech regulator Margrethe Vestager has said Twitter and Facebook should have banned outgoing US president Donald Trump earlier for lies and incitement. "Why haven't you [social media firms] done more before?", she said in a Washington Post interview Tuesday.
https://euobserver.com/tickers/150592
'Tech Regulator?'
=
That makes this leftist vixen sound like she's something much less menacing  than she is!
===
==
Here's what she actually is –
Executive Vice President of the European Commission for a Europe Fit for the Digital Age, 2019–present…
This dangerous Dane shares that honour with the evil Dutchman, Timmermans, of whose similar intolerance we are all too aware…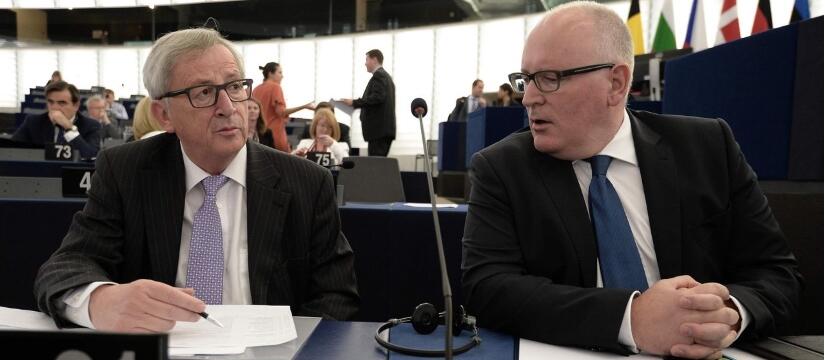 Drunkard Juncker may have gone but his VP, Timmermans the Terrible, has not!
Frans Timmermans, the Dutch vice-president of the European Commission, said that "diversity was the future of the world," and that Eastern European nations would just have to "get used to that."   http://www.telegraph.co.uk/news/worldnews/europe/hungary/11893375/=O
…and if you take a moment and check out her 'distinctions' on wikipedia, you'll find that she's not only Kaiserin Ursula's right-hand woman but up to her neck in the globalist swamp, including the notorious ECFR – which we have looked at before….
The European Council on Foreign Relations (

ECFR

) – a pro-EU non-profit think tank.
The 

ECFR

 was established in 2007 and  relies primarily on "donations" from various organizations – including such purveyors of a globalist agenda as George Soros' Open Society Foundation and the Rockefeller Brothers Fund.
……but also a Member of the equally, or more, infamous Trilateral Commission!
So when she rails at Trump – and at the Big Tech bigot barons for not suppressing free speech fast enough! – we know very well what to expect in the year ahead.
=
Oh, and if this vixen is vexed about lying, what did she say, as a rising star of the Brussels Empire when that old drunkard ( in the photo with Timmermans above) explained politely how the EUSSR really works!
=