On Coup Consecration Day – If Trump Can't Run…Here's The 2024 Candidate
I doubt the Media Democrats will succeed in their silly, subversive 'impeachment' ploy, but Donald Trump isn't getting any younger.
A new generation of patriots fighting for freedom is on the rise, and here's a splendid example, already excoriated…
…by the worst elements of American society.
==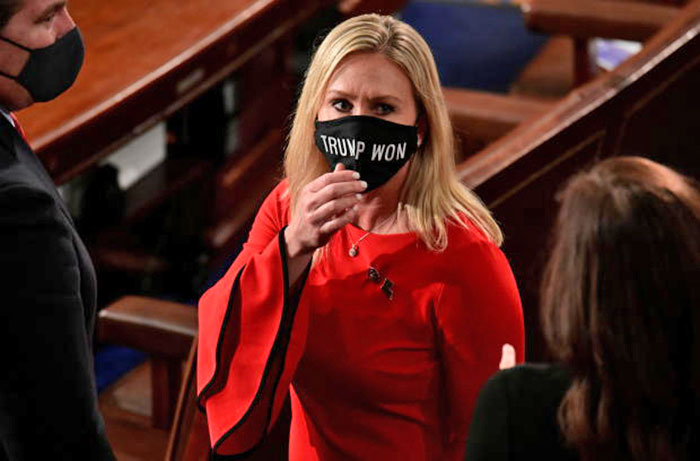 Bold and direct: U.S. Rep. Marjorie Taylor Greene wears a "Trump Won" face mask as she arrives on the floor of the House to take her oath of office on January 3, 2021.
https://www.massresistance.org/docs/gen4/21a/What-do-we-do-now/index.html
=====
And this energetic lady has declared she's ready to counter-attack, to file Articles of Impeachment….

….against the media-appointed occupant-designate of the White House!