On BBC, A Jihadist Fiend Is Seen As Such – No Fawning Barnett This Gal!
About 2pm Jakarta time today UK Pravda had some blonde girl named Olivia Davies out in Kurdish controlled territory in the Mid East.
She interviewed a foul jihadist pig who had been to the same school and college as herself.
Born and raised in Cardiff, in Wales, the vile beast declared that the ISIS caliphate was, wait for it –
===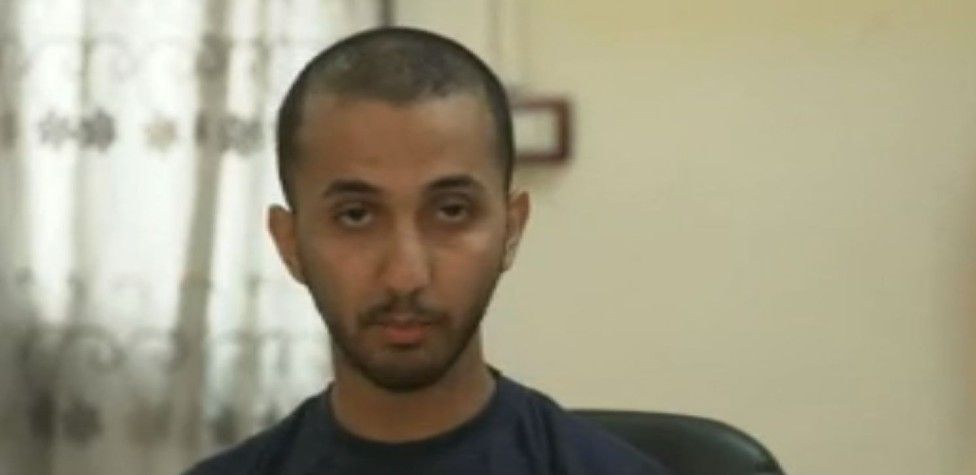 —
'…a good thing.'
=

He looked like a man who had long since sold his soul to Satan, as you'd expect from a captured member of a jihadist rape-gang.
To her credit, the blonde didn't let him off lightly.
Unlike rodents like Ugly Emma Barnett…
=

BBC On First-Name Terms With Jihadist Vermin! 
….and The Maitlis…
….Ms. Davies seems to have a sense of right and wrong.
If she maintains such basic decency, she'll not last long with BBC!
As she summed it up –
"He didn't have an ounce of remorse. '

Incredibly, instead of hanging the pig, the Kurds have been holding it in detention whilst discussions are going on about transferring the fiend back to the UK.
And we know how that would work out.
A trial, the pig's lawyers coining it in, via legal aid from the tax-payers of the country the pig betrayed.
There's not yet been a return to the sorely-missed death penalty, so the sentence would at best keep it in its cage for ten years.

The British Government should not bring any ISIS scum back.
=

=
Instead, there ought to be a respectful request to the Kurds.

Kill EVERY ONE of the Dirty Dogs.