Patriots = Criminals! Fox TV Brain-Washing Viewers?
Has anyone noticed how tv has gone left?
I don't mean the news, which on most channels is just like the old Soviet Pravda…
…but even entertainment, which now is anything but entertaining.
I was channel surfing last night and stopped at MTV because they had some lovely Korean girls leaping about as they sang.
Unfortunately, I didn't change channels immediately after the girls finished.
Very soon, a mob of black louts appeared, many carrying baseball bats, with a vandalised and grafitti smeared police car as their stage prop.
==
===
Aaargh…deja vous!
I had seen this before….
….and commented on it!
And MTV is still showing this filth?
Maybe the ghastly oafs plan to trade the car-prop in…
F-ck The Police?' GOMA Grotesques Shame Queensland- Fire Them!
 …at an Australian tax-funded art gallery.
The 'singer' grunted and strutted, his fellows wearing t-shirts identifying themselves as various undesirables like the career criminal Floyd.
=
Deceased criminal Floyd
=
But the above paragraphs merely show how relentless and unrepentant the TV propagandists are.
NOW…
….even the crime fiction series I used to enjoy, like NCIS and the newer FBI Most Wanted seem regularly to feature not obvious Public Enemies like the violent BLM arson mobs…
=
….or Antifa Red Nazi thugs…
=
=
…but fictional 'white supremacists,' who are used to impose messages of 'guilt by association' on unsuspecting viewers, for example by having the bad guys wearing Stars and Stripes face-masks – that was SWAT last month!
On FBI Most Wanted, their bold boss had them hounding not just a killer but a group trying to prevent illegals on the US-Canada border.
He ( the bold boss, not the killer!) came out with a definition of 'racism' which could have come straight out of the 'critical race theory' textbooks.
—-
I've noticed this Fox-Leftery before….
…but it appears to be intensifying.
=
Another recent SWAT had Hondo, the hero, kneeling with his father and his teen adoptee, in front of a mural of that life-long criminal Floyd and other so-called 'martyrs'  – depicted alongside David Dorn, an admirable black man…
=
…
…that retired cop murdered by savages during the BLM looting spree.
[
[
That was not only grossly offensive to the retired cop's memory, but clearly a deliberate move by the producers to make BLM appear somehow, ridiculously, worthy of respect.
NCIS New Orleans had their Sebastian infiltrate a 'far-right' gang, and…
.
=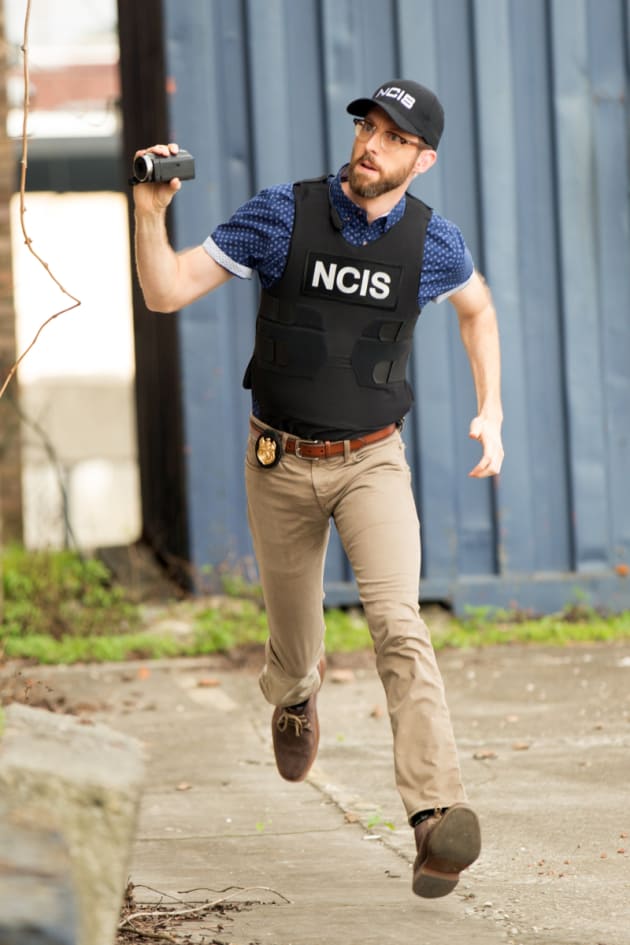 Sebastian, NCIS New Orleans hero
=
…well, if you don't watch these kinds of shows, no matter, but if you do, please complain, and ask why Sebastian doesn't get to infiltrate evil-doers, like the REAL evil-doers we have reported on so often.'
=
.
Young mother shot in head for saying '
All

 

Lives

Matter

'
'This killing was reported so quietly that barely anyone even noticed'
…