BBC's Heroine ( BLM Cop-Killer Fan!) Condemns The Queen!
After yesterday's BBC panoply of race-obsessed shrills…
…today we offer you more news -of a BLM hate-bitch demanding Her Majesty The Queen face a 'boycott' until she kneels to the BLM's marxist agenda.
BLM Co-Founder Calls For Boycott Of Monarchy
A co-founder of the US Black Lives Matter movement is calling for a boycott of the Royal Family after Meghan Markle's allegations of racism, as calls to abolish the Monarchy rise.
Opal Tometi said she believed people should no longer stand by the Palace….
=======================
Tometi is pure evil, previously identified on our blog as singing the praises of a cop-killing red hoodlum…
000000000000000000000000000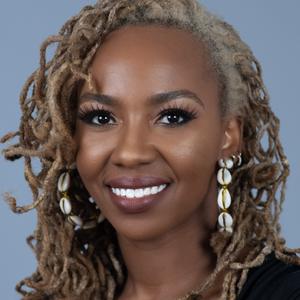 Comrade

Tometi

, another BLM 'trained marxist,' or in BBC-speak, '
Human Rights Activist!'
Tometi

is a rabid leftist, who has praised Venezuela's Maduro and can be seen in this video praising Joanne Chesimard, also known as Assata Shakur—a communist convicted

cop-killer

who is now a fugitive in Cuba—and chanting the communist slogan, "We have nothing to lose but our chains." https://www.heritage.org/progressivism/commentary/the-soviets-black-lives-matter-purges-its-history 
Almost needless to say, Topeti is a heroine to UK Pravda, as noted here last year.
=
You can find out more about Chesimard, the cop-killer admired by the BBC heroine, here –
If the BBC had a trace of decency, they'd be publicising the truth about BLM evil.
But the BBC has no more conscience than red Tometi, who has now issued her lofty decree – the allegations should make people turn their backs on the Royal Family, and that black women like Meghan should be believed when they speak out.'
Why self-pitying neurotics….
…should be believed is not terribly clear, but as far as speaking out is concerned, those who owe allegiance to Queen Elizabeth, HM's people, true Brits, are speaking, and you can too.
Assuming this link does take you to talkRadio's poll!
I don't use Twitter so if the link doesn't work, please try other ways.
https://platform.twitter.com/embed/Tweet.html?creatorScreenName=https%3A%2F%2Ftwitter.com%2FEthanBeard18&dnt=true&embedId=twitter-widget-0&frame=false&hideCard=false&hideThread=false&id=1369315967461908486&lang=en-gb&origin=https%3A%2F%2Fthepointnews.uk%2F2021%2F03%2F09%2Fblm-co-founder-calls-for-boycott-of-monarchy%2F&siteScreenName=TPNewsSite&theme=light&widgetsVersion=e1ffbdb%3A1614796141937&width=550px