Boycott Bad Banksters – A Cautionary Tale!
While the shocking treatment of Mass Resistance – one of the best and bravest fight-back movements – by a nasty bank eager to collaborate with the Enemy Within…
MassResistance was hit hard by the "cancel culture." But we're back!
On Monday, Feb. 8, MassResistance suddenly discovered that our credit card processing had been shut down. The bank had abruptly decided that it didn't want to deal with a pro-family conservative organization.

We all know about the vicious efforts by Big Tech, Corporate America, and the Left that have erupted to silence and destroy conservatives – usually called the "cancel culture." The financial industry has been particularly aggressive.

According to national news, Bank of America collaborates with the government to secretly give the travel and purchase credit card records of conservatives to the FBI. JP Morgan has closed the bank accounts of known conservatives. Several major banks have recently refused to do business with Trump companies, or industries such as gun manufacturers and others that they disagree with politically.
The corporate culture in the financial industry is very poisonous. They give hundreds of millions of dollars to Black Lives Matter/Antifa organizations as well as anti-family LGBT groups and Planned Parenthood.

For nine harrowing days we worked to deal with this. Any of you who tried to donate online was told his credit card was "declined." For our monthly credit card donors, the donations were delayed.

Finally, yesterday MassResistance signed up with another bank that's willing to work with us. We're back up and running! But being down this long hurt badly. Those of you who tried to donate by credit card over the last week and were unable to, please come and try again! This is a crucial time to donate to MassResistance and keep us going strong! (Here's our donation form.)

The real heroes in this are the folks at Cornerstone Payment Systems. They are the credit card merchant service provider that stuck with us through all of this, connected us with the right bank, and made sure everything got set up again properly.
….is an American story, we have warned Brits about the way UK financial institutions – and no doubt in other countries too – aid and abet extreme partisan cabals, Lloyds Bank's abetting of a notorious Europhiliac clique….
The Centre for European Reform is a think-tank devoted to making the European Union work better and strengthening its role in the world…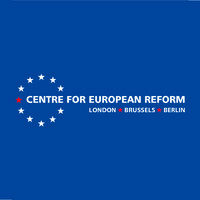 ….the EU should take on more responsibilities globally, on issues ranging from climate change to security.
….being an obvious example.
It's going to be AGM season soon, and ANY readers, any patriots, should table resolutions or at least submit critical questions, if they happen to be share-holders in any such bank.