Pro-Freak Tammen Fumes – Hoogland Goes Free!
Want to see a picture of what's wrong with the Dominion of Canada?
No, not more pretty pix of Justin 'Pretty Boy' Turdo surrounded by his sycophantic supporters!
=
I think most readers around the world know what that creep looks like.
No, today, something rather different.
Look no further, here's British Columbia Judge Michael Tammen, who, in a saner world, would be prosecuted for crimes against justice and humanity, but alas, he won't be.
=
==
We have written about Rob Hoogland before and made our views clear, but it's time to update.
===============
'The important thing at this point is that Rob has said everything he needs to say – and we have a great deal of that safely posted on MassResistance.'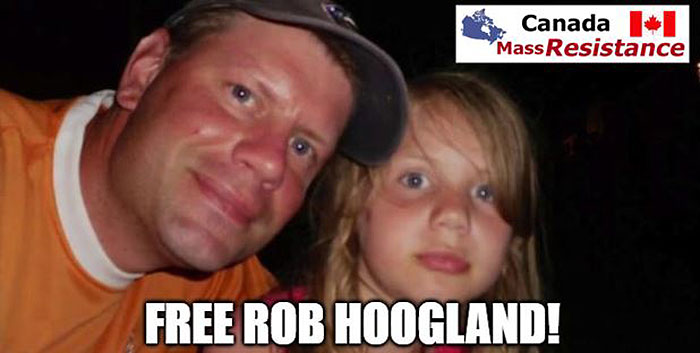 As we reported, during Justice Tammen's closing remarks on March 19, he was extremely irate that MassResistance had posted court papers, hospital communications, and other documents that proved Hoogland's claims about what was being done to his daughter –
[[[[[[[[[[[[[[[
My insert here –
– and the government was trying to hide.
We also posted video interviews with Rob where he described in detail what had happened.
Since our website is outside of the jurisdiction of the Canadian courts, Judge Tammen had threatened that unless we took all that material down, he would take retribution on Rob and give him a harsher sentence.
https://www.massresistance.org/docs/gen4/21b/Rob-Hoogland-plea-bargain/index.html
Read the rest, and see if you agree with me…
What a jackboot judge that SOB Tammen truly is!