Sturgeonistan, Where Cops Collaborate With Crimmigrants?
I suppose if three leftist parties combine in support of crimmigrants…
…that might be reported as a  'cross-party' cause, but while Sturgeon's leftist SNP…
.
.
…the Scottish Greens and Labour may differ on separatism etc, they are now clearly as one in their determination to turn poor Scotland into a cosy sewer in which fake-'refugee' rats may frolic…
.
.
…secure from enforcement of the law.
This comes after the disgraceful scenes in Glasgow…
.

…when Police Scotland belly-crawled to a far-left rabble, allowing two aliens, detained for deportation, to escape justice.
No, not 'allowing' but actively aiding and abetting the illegals' escape!
Merely the UK"s most cowardly cops?
Or collabo curs in agreement with the street-scum?
They may fly their true colours soon, if they respond publicly to a call from a local leader of Britain's Enemy Within.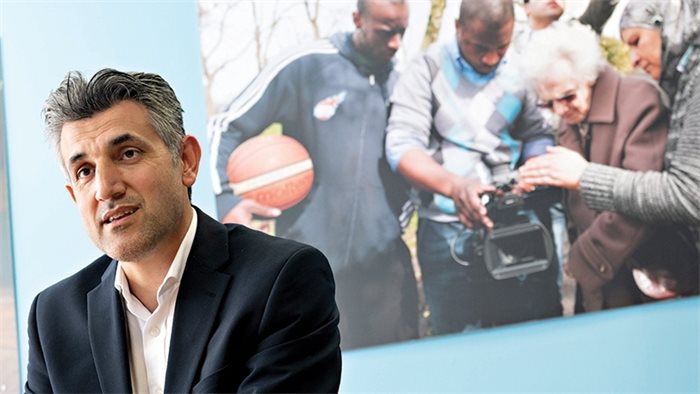 .
Sabir Zazai, the 'CEO of the Scottish Refugee Council ' issued this pompous demand.
One could dwell on this Afghan  creature's character, given sanctuary as an 'asylum seeker' by Britain and almost at once plunging into political agitation, cleaving to the swarm of leftist 'NGO' cliques…
.
…doing all in their power to undermine curbs on the alien influx.
But there are many such who bite the hand that feeds them.
.
.
What Scots must surely dwell on is the nightmare future that awaits them in Sturgeonistan, the squalid republic that so many in the SNP plan to establish…
.
.
…in which the rule of law will depend on the whims of politicsed police.