Frontex Shows True Grit – Will EuroCourt Agree?
We hear, and say, quite a lot about Frontex….
…but what the heck is 'Front-Lex?'
Turns out it's another pro-crimmigrant agitprop outfit, 'Dutch-based,' according to EU Observer.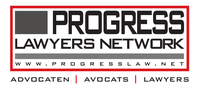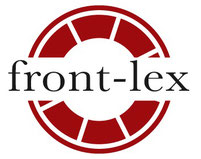 And it's not acting alone in its latest antics!
Those Greek Helsinki Monitors are into it, and the Progress Lawyers Network.
There are an awful lot of these cabals, in most of our countries…
…and where they get  their money from, well, that's an interesting question!
Soros pumps money into quite a few.. .
…notably another crew using that 'Helsinki' tag…
While I'm not sure who bank-rolls this particular lot, that's currently whining about Frontex, far-left 'N.G.O.' outfits sure provide an awful lot of cushy jobs….
.
.
.
…for shrill pinko creeps.
Anyway, Front-Lex 'has launched legal action against EU border control agency Frontex..'
Why?
Well, it seems the pinkos are upset because, unusually, Frontex is said to have got something right.
Allegedly, a pair of crimmigrants, 'a Burundi woman and a Congelese teenager…."were violently rounded up … [and] forcibly transferred back to sea...'.
One's immediate response has to be mildly critical of Frontex..
.
…like…
Why weren't a few thousand more wannabe parasites bundled back to sea along with that pair?
Frontex issued a more low-key retort!
"It's an activist agenda pretending to be a legal case, whose aim is to undermine the EU's resolve to protect its borders," a Frontex spokesman said…
Undoubtedly there's a nasty activist agenda involved….
.
.
… but since WHEN have we seen ANY sign of…

….
…the EU's resolve to protect its borders?