GOP Jerks Betray Children – Shame On The Rats!
Despite heroic efforts by Mass Resistance to get legislation enacted to safeguard children from 'transgender sex-change procedures…'
…..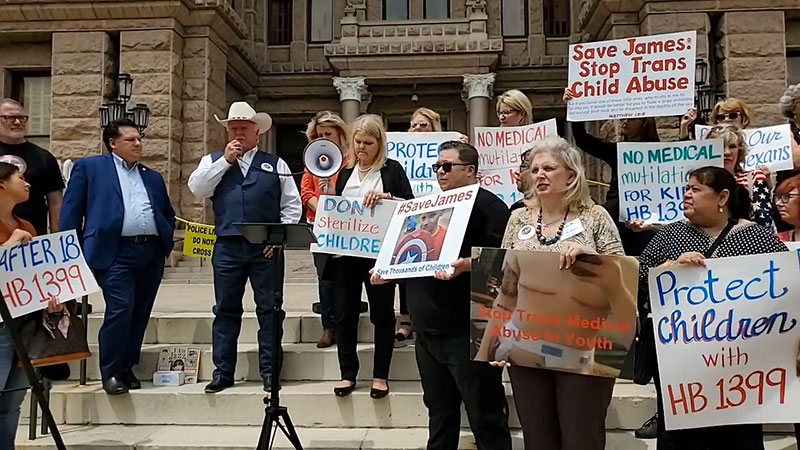 Texas Agriculture Commissioner Sid Miller (in cowboy hat) speaks at rally organized by MassResistance for H1399 outside of the Texas State House
…we read that 'the Governor, Lt. Governor, and House Speaker exerted their power' to sabotage the key reforms.
How these slimy 'Republican' politicians did this, and MUCH MORE importantly, WHY…
.
.
It"s a sordid saga of big money v small children, and it makes one sick to read it.
…..
.
The entire GOP in-crowd in Texas needs to be purged, and no conservative should lift a finger to defend the swine…
.
..
…when they are, in political terns, run out of town.
This applies in particular to one obnoxious slug, the GOP's Representative Jared Patterson, who resorted to vicious personal insults when subjected to perfectly legitimate questions from MR's Tracy Shannon.