"F-U, Soldier F?" Stop Lying, Jellyfish!
It was perhaps always to be expected, that ex-Minister Johnny Mercer wouldn't last long in Jellyfish Johnson's government.
He looks and sounds like an honest man, so when, under oath, he told a court that the PM 'repeatedly lied over a pledge to stop Troubles prosecutions…'
….few Brits would have been surprised.
Of course not all investigations should be disconinued…
.
…not while scum like Blood-Beast Adams are walking free in the streets of Belfast.
And how many Sinn Fein/IRA pigs like Patrick Downey are still out there?
But if you have a Tory MP, you should be telling him that, as far as veterans of HM Forces are concerned…
.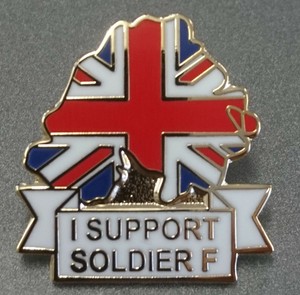 =
….enough is enough!
https://www.telegraph.co.uk/news/2021/06/19/boris-johnson-repeatedly-lied-pledge-stop-troubles-prosecutions